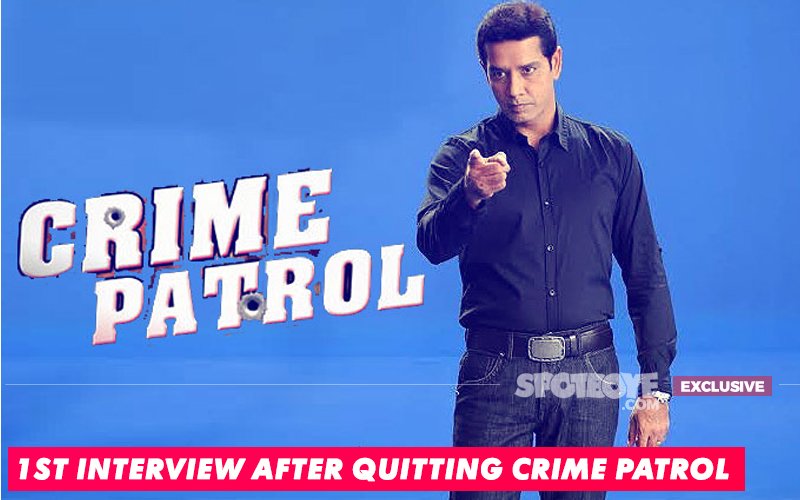 We are shocked that you quit Crime Patrol...
It was in the coming, but yeah maybe people didn't expect it.

So how did you broach the topic of your exit with Sony?
Well, I had actually told them about it 3 months ago. My agreement ends in April, so they suggested that I hang on till that time at least-- which I thought was fair.

We will miss you in Crime Patrol...
But you will hopefully see me in many more avatars in movies.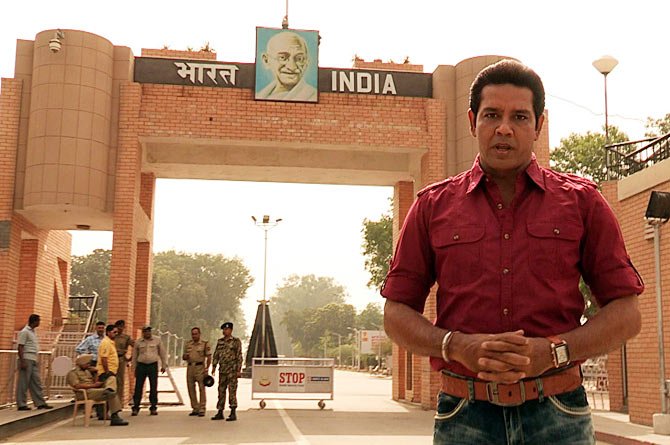 Anup Soni

Not on television?
I want to remain away from TV for some time. I want to explore my acting talent and take it to the next level.

I want to do something daring and different. I wouldn't mind another web series after Test Case, though. I loved shooting for this Ekta Kapoor's web product. I came only after half of it is over but my role was so well-defined and fleshed out. That's what I want even from movies.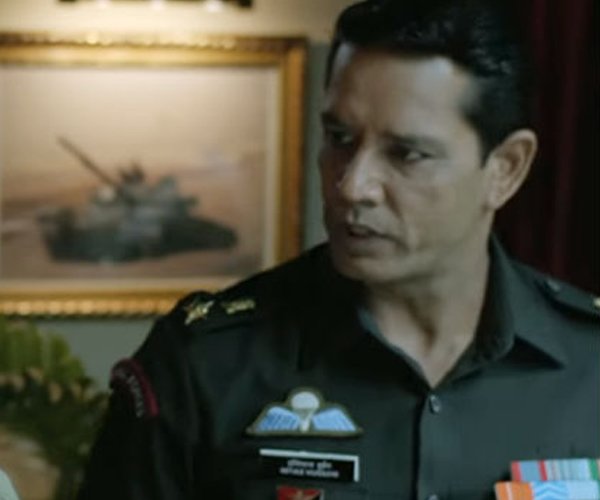 Anup Soni Still From Test Case

Will you miss yourself on Crime Patrol?
Not really. As I said, I was doing the same thing again and again. How long could I go on talking about murder, rape and property disputes?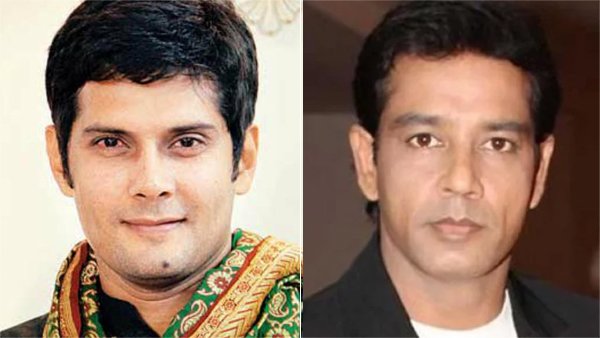 Amar Upadhyay And Anup Soni


Who will replace you?
I really don't know. I don't even know if Sony is thinking in terms of anchors in Crime Patrol now (pauses).

But I am proud of whatever I did in my 8 years. After Crime Patrol, people knew me as Annup Soni and not as Mihir Virani of Kyunki Saas Bhi Kabhi Bahu Thi. People are calling me up to say that it will be jarring to see anyone else in my place. That says a lot (pauses).

Go on...
See, I was not getting any time to take my acting career forward. I couldn't take much leave as it was 5 days a week. That had started to play one me. So before anybody could point a finger at me that my anchoring did not show interest, wasn't it right that I kiss goodbye myself?

Were their days that they made you wait and you got fed up?
No, in fact they had separate units for anchors. Once I was on the set, I was always attended very promptly.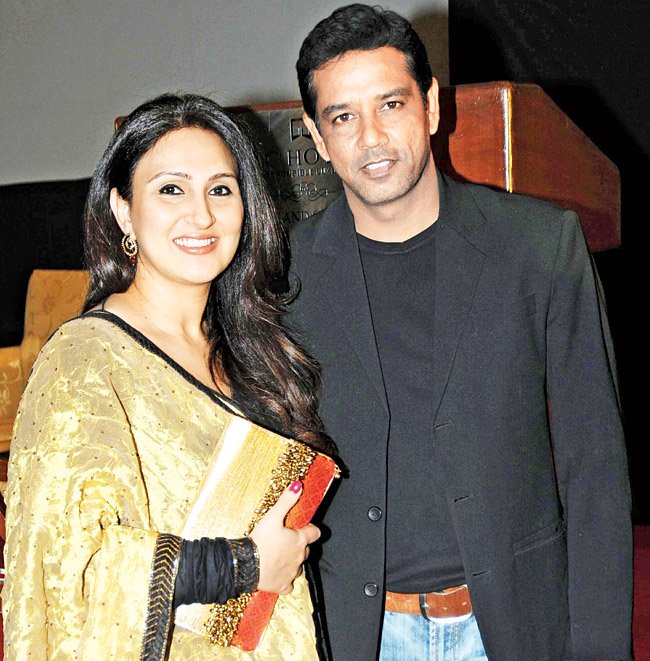 Anup Soni With His Wife Juhi Babbar

How many episodes did you complete?
1600+ episodes in 8 years. To be honest, I shall always be indebted to Crime Patrol. It made me a brand. It gave me far more than I bargained for.

Were there days when you forgot that you had worn the shirt you were wearing, even 4-6 days back?
(Laughs) Let me tell you something funny and interesting. There have been instances where I was wearing a shirt for a certain episode. After that episode got telecast, I saw that a repeat was being telecast of a recent episode with me wearing the same shirt!

Were you also getting bored?
To an extent, yes. Monotony creeps in if one tends to do the same thing day in and day out especially if you are in TV or movies. You need to explore. You need to experiment.

Maybe you would have hung on if you were doing just Crime Patrol Satark and not Dial 100, as Satark is only on Sat and Sun...
That's a tough question, but the answer is 'maybe yes'.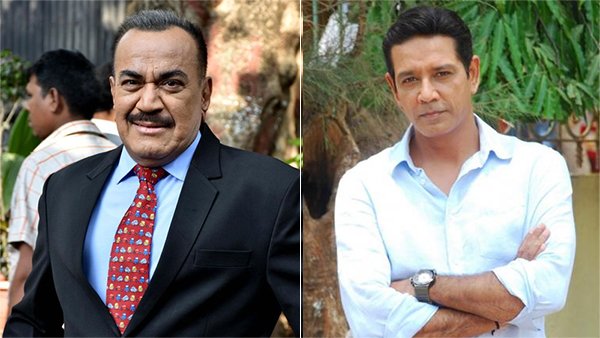 Shivaji Satam And Anup Soni

You spoke of monotony. You should salute Shivaji Satam & Co for doing CID for 21 years...
I do, but if you dwell deeper into that, he gets time off from episodes to do something else that he wants. There are many episodes where one of the CID members is not present.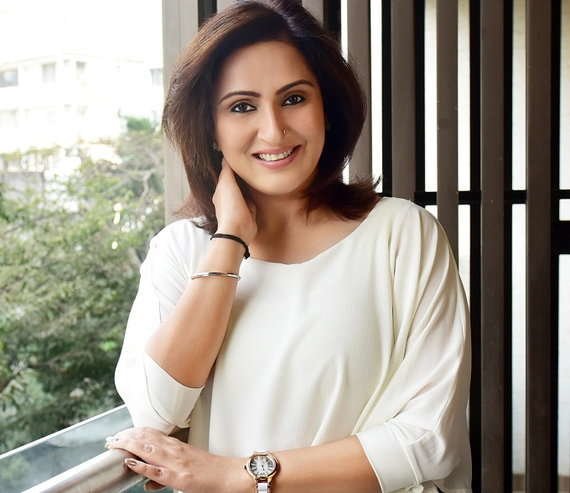 Juhi Babbar

You are right. Next question. Was your wife (Juhi Babbar) in agreement with the decision you took?
Yes, but why do you ask that?

Because TV gives a regular income...
You are right, but you are forgetting that my wife is from the acting fraternity. She could understand what I was going through.

I repeat. We shall miss you in Crime Patrol...
(Laughs) I promise you that I won't disappoint you in doing something that will make you sit up and you shall continue to be proud of me. Touch wood.