Anupamaa SHOCKING SPOILER: Vanraj Refuses To Accept Kavya's Baby; Accuses Her Having Extra-Marital Affair With Her Ex-Husband Anirudh
The upcoming episodes of Anupamaa are full of twists and turns as Vanraj will accuse his pregnant wife Kavya of having an extra-marital affair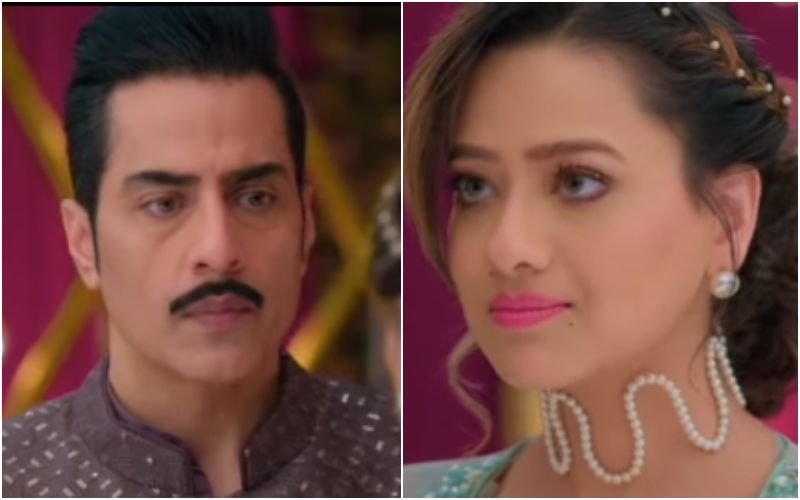 Over the years, Anupamaa has become one of the most-loved serials on Indian television. Starring Rupali Ganguly, Sudhanshu Pandey, Chhavi Pandey and Gaurav Khanna in lead roles, the show has maintained its first position on the BARC rating for quite some time now. With every passing episode, makers are doing their best to keep the audiences hooked to the high-voltage drama. With Anuj revealing the truth about Maya to Anu and begging for her forgiveness, the show is set for many twists and turns.
Shattered by such accusations, Kavya will be left heartbroken. Not knowing how to respond to all the accusations, she will take the tough decision not to prove her innocence. She will tell Vanraj that he would pay for his sins in the future. It will be interesting to see how Kavya and Vanraj's story will move forward. Will Kavya forgive him for his accusations or completely move on from him and raise her child alone.
ALSO READ: Anupamaa: Will Anuj Kapadia Lose His Best Friend Dheeraj Kapoor, After Actor Nitish Pandey's Sudden Passing?
According to the reports regarding the upcoming plots of Anupamaa, there is a possibility that Kanta will expose Maya, Vanraj and Barkha's scheme in front of the Shah and Kapadia family. Anu's mentor Malti Devi, who is attending Samar and Dimpy's wedding, will see Anuj and get emotional. It is later revealed that Anuj is her son, who she left at the adoption centre to focus on her career. It will be interesting to see how the makers tie all the plots together so that Anupamaa can go to the USA to fulfil her dreams.
Image Source: Instagram