Anupamaa SPOILER 14th September 2023: Adhik Profusely Apologises To Pakhi For Misbehaving With Her; Vanraj Threatens To Send Romil To Jail
In the upcoming episode of Anupamaa it will be seen that Malti Devi will bring Pakhi back to the Kapadia mansion which will leave everyone feeling relieved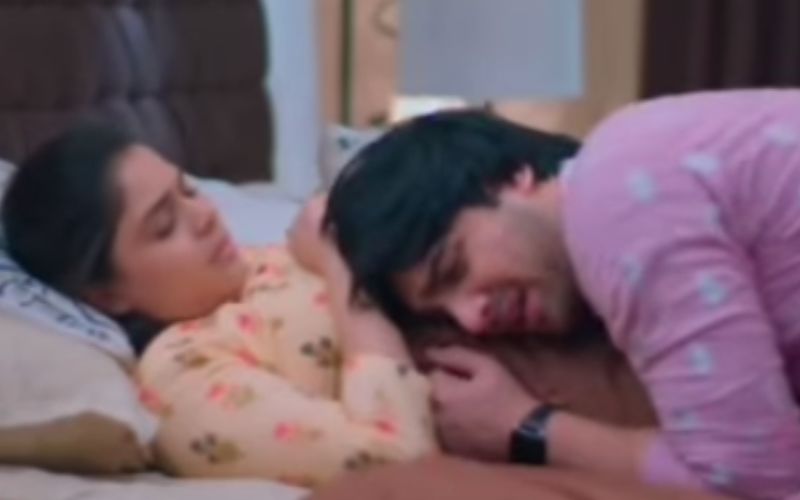 Starring Rupali Ganguly, Sudhanshu Panadey, Madalsa Sharma, Apara Mehta and Gaurav Khanna, Anupamaa is one of the most-watched shows on Star Plus. The show has always topped the BARC ratings ever since it was released in 2020. The high voltage drama in Rajan Shahi's Anupamaa continues as Malti Devi saves a drowsy Pakhi from three unknown men and brings her back to the Kapadia mansion.
In today's episode it will be seen that the Kapadia's and the Shah's will be relieved to know that Pakhi is safe and sound. A mentally unstable Malti Devi brings her back home and faints. As Anu and Adhik take care of Pakhi, Anuj helps Gurumaa settle into one of their rooms. It is further seen that after Anu leaves, Adhik starts to profusely apologise to Pakhi for misbehaving with her and emotionally manipulating her. Pakhi tries to console him, but he promises to become a husband that she deserves as she always stood by him no matter what wrong he did.
ALSO READ: Anupamaa SPOILER ALERT 13th September 2023: Malti Devi Saves Pakhi From Being Molested; Leaves Everyone Shocked
In the upcoming episodes it will be seen that Pakhi will forgive Romil for his prank, as the people who kidnapped her were very kind-hearted. She will encourage everyone to celebrate Raksha Bandhan and tie Rakhis to everyone, even Romil. As the celebrate the furtion, Anuj tells Anu that if the doctors suggest Malti Devi should be hospitalised then they should do that.
Image Source: Instagram