Anupamaa SPOILER 30th July 2023: Vanraj Overhears Kavya's Confession Of Her Child Not Being His, What Will He Do Next?
In the upcoming episode of Anupamaa, Kavya will tell Anu that she is carrying Anirudh's baby and not Vanraj which the latter overhears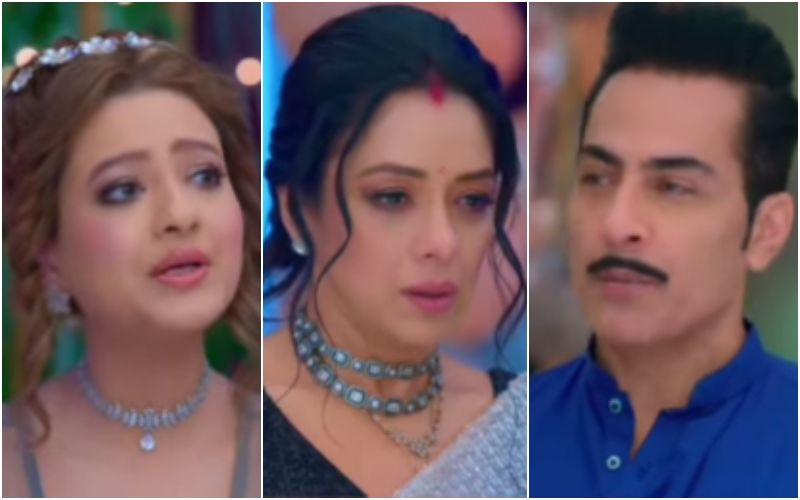 Starring Rupali Ganguly, Apara Mehta and Gaurav Khanna, Anupamaa is one of the most-watched shows on Star Plus and it always tops the BARC ratings. The high voltage drama in Rajan Shahi serial continues as Anu returns to the Kapadia mansion for her youngest, leaving behind her dreams of going to the US. In the past few episodes it was seen that the Shah family and the Kapadia family come together to celebrate Kavya's baby shower.
In today's episode of Anupamaa, Kavya and Vanraj will be seen pacifying Anu and telling her to stop worrying about the future. As time goes by at the baby shower, Kavya starts looking more and more worried. She will try to talk to Anu about her secret but will get interrupted most of the time. On the other hand, Baa hides Adhik's reality, that he slapped Pakhi, a secret from Anupamaa. Dimpy too will be seen getting jealous of how Kinjal is closer with the family members and think that her good behaviour is just an act.
ALSO READ: Anupama SPOILERS: Rupali Ganguli's Character Struck With Moral Dilemma While Pakhi Faces Abuse-READ BELOW
It will be interesting to see what he will do after knowing the truth. Will he accept Kavya and the baby or will he disown them? With the interesting upcoming plot twists and high-voltage drama, fans have been waiting with baited breath to know how the makers will take forward Anu and Anuj's love story. Will MaAn finally get their happily ever after or not?
Image Source: Instagram