Anupamaa SPOILER 31st August 2023: Leela Falls Critically Ill After Kavya Reveals The Truth About Her Baby; Adhik Plans To Ruin Romil
The high voltage drama in Anupamaa continues as Anu will also be worried about Malti Devi's well-being in addition to the on-going drama in the Kapadia and Shah family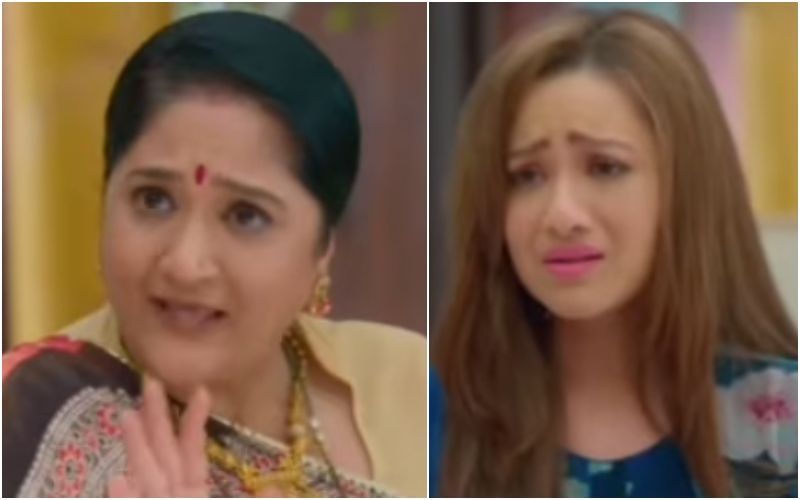 Star Plus' television serial Anupamaa has been raking in all the love from the audiences ever since it started airing in 2020. Starring Rupali Ganguly, Sudhanshu Pandey, Madalsa Sharma, Apara Mehta and Gaurav Khanna, the show tops the BARC ratings every week. It enjoys a huge fan base on social media. The drama in the serial is at an all time high as Anu has been left worried about Malti Devi's well-being in addition to the on-going drama in the Kapadia and Shah house.
In today's episode it will be seen that Anupamaa will inform Anuj that Nakul has taken over Malti Devi's academy. Anuj tries to calm her down and states that Gurumaa is facing karma as she wanted to ruin Anu's personal life. The couple talk about it for sometime and Anu decides to visit the temple where she crossed paths with Malti Devi. She talks to people around the temple and gets to know that Malti Devi isn't mentally stable. She prays for her Gurumaa. Upon returning home, Anu and Anuj start making homemade Rakhi's for the underprivileged.
ALSO READ: Anupamaa SPOILER ALERT 29th August 2023: Leela Warns Dimpy To Stay Away From Kavya And Her Baby; Anu Starts Searching For Malti Devi
Well, it will be seen in the next episode that she will tell them the truth about her baby which will leave everyone in shock. If reports are to be believed, Leela will not be able to bear the news and fall critically ill. Vanraj will lash out at Kavya, who in turn will leave the Shah house as she feels like she is not welcomed by them anymore. In the midst of it all Adhik and Barkah will plan to get Romil in trouble. It will be interesting to see how Anupamaa deals with the onslaught of drama that is about to ensue.
Image Source: Instagram