Anupamaa SPOILER 8th July 2023: Pakhi Faces Domestic Violence At The Hands Of Adhik; Anu Stays Back To Take Care Of Choti?
In the upcoming episodes of Anupamaa, Anu will be seen worried about leaving Choti Anu behind and Adhik will raise his hands on Pakhi without any remorse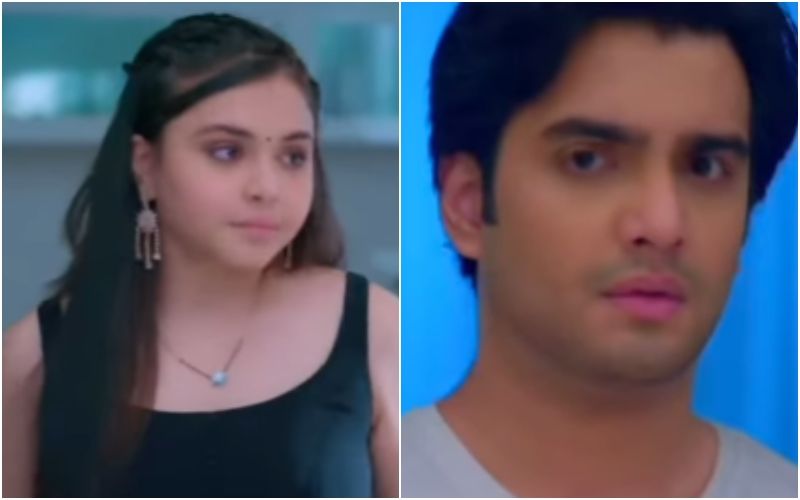 Rupali Ganguly-Gaurav Khanna starrer Anupamaa is one of the most-watched serials on Star Plus. Ever since its release, the show has been topping the BARC ratings every week due to its dramatic and gripping storylines. In the previous episodes it was seen that after realising her mistakes, Maya dies tragically while trying to save Anu's life. Her sudden passing comes as a shock to everyone, especially Choti Anu who demands to meet her Maya Maa.
In the upcoming episodes it will be seen that Choti Anu will suffer a panic attack which will leave Anupamaa in a dilemma. She will wonder if she should go to the US or stay back and take care of her youngest, as she needs her mother more during this trying time. On the other hand Barkha, upon knowing the truth about Maya, will try to brainwash Choti Anu. She will use the kid as a pawn to destroy Anuj and Anu's life and happiness. It will be interesting to see how Anupamaa handles the new challenges in her life.
ALSO READ: Anupamaa SPOILER ALERT 7th July 2023: Samar Wants To Divorce Dimpy for Hating Shah Family; Wants To End Their Misery!
With the three year leap just around the corner, fans have been eagerly waiting to know how the makers plan on taking Anu and Anuj's love story ahead. Will Anupamaa go and settle in the US alone or will Anuj and Choti Anu follow her and become her pillar of support again are some of the burning questions the audience is eagerly waiting for.
Image Source: Instagram