Anupamaa SPOILER ALERT 13 June 2023: Leela CURSES Anu After Dimpy Misbehaves WIth The Shah's After Her Wedding
In the upcoming episodes, Leela will be seen cursing Anupamaa for letting Samar marry someone like Dimpy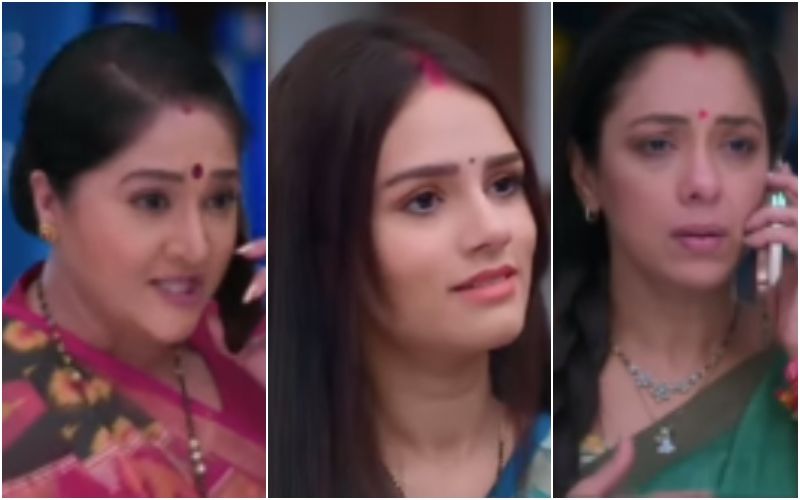 Anupamaa has been ruling Indian television for quite some time now. Having topped the weekly BARC ratings, the show stars Rupali Ganguly, Sudhanshu Pandey and Gaurav Khanna among many others in pivotal roles. With Samar and Dimpy's wedding successfully completed, the Shah and Kapadia families will be going back to their normal lives in the upcoming episodes.
It will be seen that on the first day after her wedding, Dimpy will be in a very bad mood. She will stir trouble in the Shah family. From comparing Kinjal's behaviour to Anupamaa in front of the family members to having a major argument with Leela, she will disrespect the family. Fed up with her stubborn attitude, rude attitude and impolite words Leela will curse at Anu for allowing her grandson Samar to marry someone like Dimpy. She will express her anger.
ALSO READ: Rupali Ganguly Reacts To Vidya Balan, Janhvi Kapoor Recreating Her Famous 'Aapko Kya' Dialogue From Anupamaa
Talking about the other upcoming plots, Vanraj will start taking care of Kavya as she is pregnant with his child. Fans have been wanting to know how the makers plan on taking Anu and Anuj's love story ahead. Will Anupamaa go and settle in the US alone or will Anuj follow her and become her pillar of support again are some of the burning questions the audience is eagerly waiting for.