Anupamaa SPOILER ALERT 17th July 2023: Shah's And Anuj Stand By Anu As Malti Devi Takes Anger Out On Her
In the upcoming episode of Anupamaa, the Shah family and Anuj will take a stand for Anu in front of a furious Malti Devi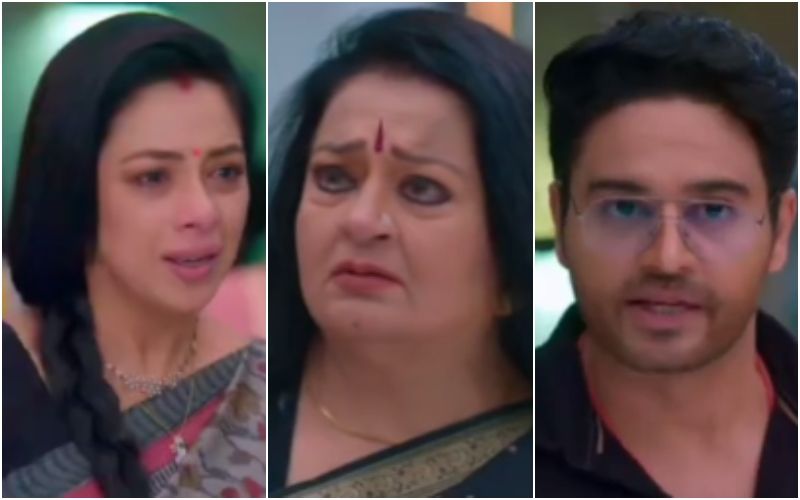 The high voltage drama in Rajan Shahi's Anupamaa continues as Abu returns to the Kapadia mansion for her youngest, leaving behind her dreams of going to the US. Starring Rupali Ganguly and Gaurav Khanna, the show is one of the most-watched shows on Star Plus and it often tops the BARC ratings. Today's episode will start with an emotional talk between Anu and Anuj, where the former will tell him that being a mother won over being an obedient student.
Anupamaa will be worried as she won't be able to get in touch with Malti Devi to explain her side of the story. She explains how she returned home to take care of her daughter Choti Anu and that she needs to make Malti Devi understand the same. On the other hand, Malti Devi gets furious knowing Anu has returned to Ahmedabad. Further in the episode it will be seen that amidst a power-cut, Malti will enter the house.
ALSO READ: Anupamaa UPCOMING TWIST: Anuj And Anupama Return Home Leaving Everyone Worried-READ BELOW
Mastering up her courage, Anu will reveal to everyone that she has returned to take care of her daughter. That being a mother she is ready to sacrifice everything when it comes to taking care of her Choti. In the upcoming episode it will be seen that Malti will blame Anuj for Anupamaa's return, however, dismissing her claims Anu will reveal that she had not only returned for Choti but for Maya as well.
Image Source: Instagram