Debina Bonnerjee Reveals Getting Body Shamed By TROLLS Is Her Reality Check; Says, 'Decide Ki Aapko Offence Lena Hai Ke Nahi'
Debina Bonnerjee opens up about facing mean comments body shaming post giving birth to her second daughter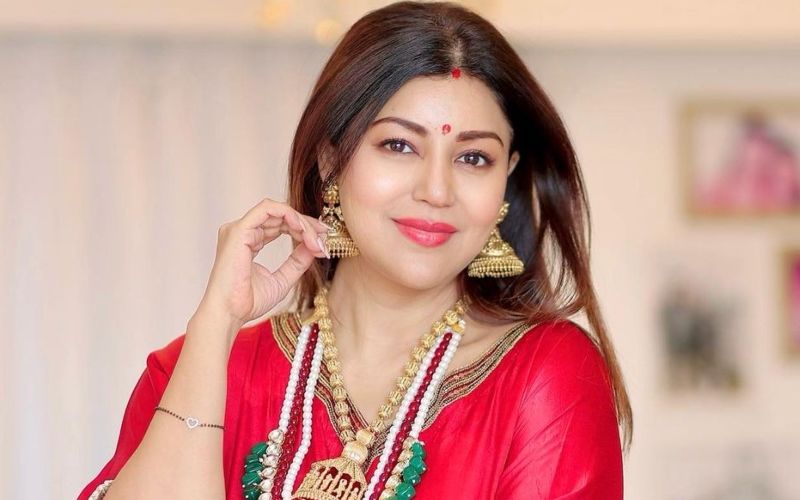 Television actress Debina Bonnerjee, who has made a name for herself in the industry, has become a role model for many women out there. Having given birth to her daughters Lianna and Divisha in the span of months, she is often seen sharing the amazing parts and the taxing and least-spoken moments of being a mothers. While fans often go gaga over her baring her heart out about her journey, she has also faced a lot of body-shaming comments from faceless trolls.
She told HT, "They are either too insensitive or uneducated, aur agar main hurt hoti jarahi hoon toh mai hi bewakoof hoon. You can differentiate between judgemental and practical comments, toh decide ki aapko offence lena hai ke nahi. I thought to myself ki bolna kitna asaan hai, toh inn logon ko karke dikha deti hoon."
The actress went on to share that even though she is a celebrity, nothing comes easy for her which is why she decided to show her struggle to everyone on social media. Talking about the same, she explained that she wakes up at 4:30 in the morning everyday to workout at the gym. She sprints in the morning to gain muscle and lose inches and follows a clean, balanced diet as she doesn't believe in "any fad diets."
For the unversed, Debina Bonnerjee and Gurmeet Choudhary welcomed their first born Lianna in April 2022 and announced their second pregnancy three months after her birth. They became proud parents again to daughter Divisha, who was born premature, in November 2022.
Image Source: Instagram