Anupamaa SPOILER ALERT 20th August 2023: Anupamaa-Vanraj Lash Out At Adhik For Abusing Pakhi; Barkha Tries To Save Her Brother
In the upcoming episode of Anupamaa, the Shah and Kapadia families slam Adhik for physically assaulting Pakhi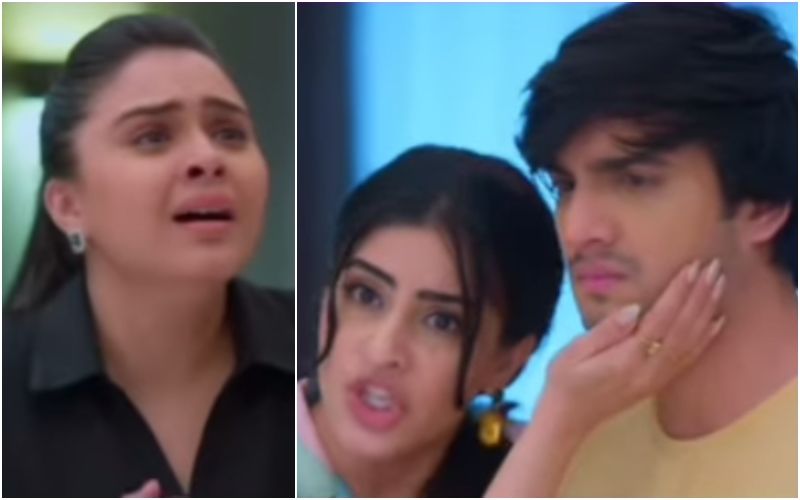 Star Plus' show Anupamaa has been raking in all the love from the audiences ever since it started airing in 2020. Starring Rupali Ganguly, Sudhanshu Pandey, Madalsa Sharma, Apara Mehta and Gaurav Khanna, the show tops the BARC ratings every week. The show enjoys a huge fan base on social media. The high-voltage drama in the Rajan Shahi's serial continues as Anu witnesses Adhik raising his hands on Pakhi, which leaves her shocked.
On the other hand, Barkha lashes out at Adhik for being careless and raising his hands on Pakhi. She tells him that even though Pakhi might have stayed silent, Anu, Anuj and Vanraj will not. They will punish him and throw him out on the streets for hurting their precious daughter. The Shah's reach the Kapadia mansion and lash out at Adhik. Barkha protects her brother by stating that what happened between them is a common occurrence between husband and wife. She calls Anupamaa a hypocrite by stating that she keeps on slapping people all the time. Anu tells her that a husband hitting his wife is different from parents raising a hand on their kids to bring them on the right path.
ALSO READ: Anupamaa SPOILER 18th August 2023: Romil Lashes Out At Pakhi For Ruining His Image In Front Of His Friends; Decides To Tell Anu About Adhik Being Abusive
Leela goes on to recall the time she witnessed Pakhi almost slapping Adhik and explains how she must have misunderstood the situation. As the adults keep on discussing the matter, Vanraj and Anu see Pakhi's hand which has Adhik's fingerprints on them. Pakhi goes on to stop them from calling the police. In the upcoming episode it will be seen that Barkha will ask Adhik to apologise to Pakhi and emotionally manipulate her so that he wouldn't go to jail.
It will be interesting to see what turn the story takes in the future episodes. With the interesting upcoming plot twists and high-voltage drama, fans have been waiting with baited breath to know how the makers will take forward Anu and Anuj's love story. Will MaAn finally get their happily ever after or not?
Image Source: Instagram