Anupamaa SPOILER ALERT 4th July 2023: Choti Anu Lashes Out At Maya; Tells Her Only Anu Can Be Her Real Mother
In the upcoming episode of Anupamaa, after her heart-to-heart talk with Anu, Maya realises her mistakes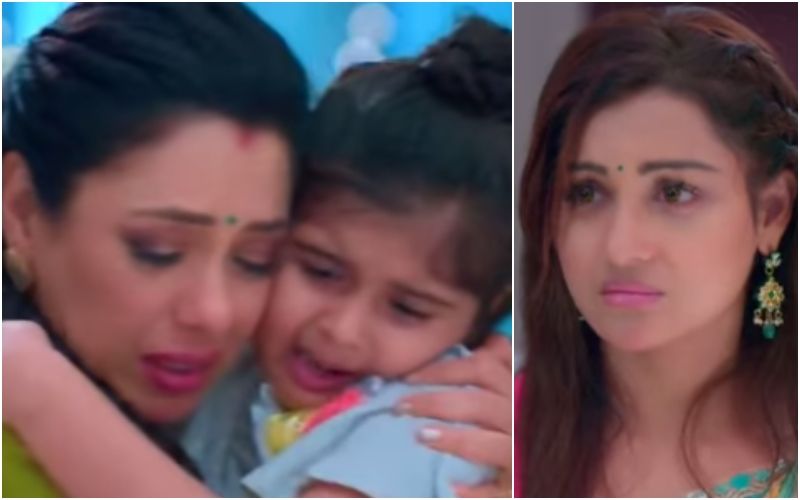 The makers of Star Plus' hit show Anupamaa have been keeping the audiences entertained with the twists and turns on the show. Starring Rupali Ganguly, Chhavi Pandey and Gaurav Khanna in the lead, the show enjoys a huge fanbase. Apart from topping the BARC ratings every week, the show also constantly trends on social media. In the previous episodes it was seen that Anu enters the Kapadia mansion for her farewell party, however, she has to face Maya's wrath. She accuses her and Anuj of secretly planning to goto America and settle there, leaving her all alone.
Well, in the future episodes, it will be seen that Maya realising her mistakes, will meet with Anupamaa and beg for her forgiveness. As she starts coughing, Anu will go buy water for her when Maya will notice a truck coming towards them. While Maya will push Anu out of the way just in time, she won't be able to save herself.
With the three year leap just around the corner, fans have been eagerly waiting to know how the makers plan on taking Anu and Anuj's love story ahead. Will Anupamaa go and settle in the US alone or will Anuj follow her and become her pillar of support again are some of the burning questions the audience is eagerly waiting for.
Image Source: Instagram