Anupamaa SPOILER ALERT 3rd July 2023: Maya Gets Hit By A Truck While Saving Anu's Life; Dimpy Demands To Stay In Baa's Big Bedroom
In the upcoming episodes of Anupamaa, Maya will realise her mistakes after having a heart-to-heart conversation with Anu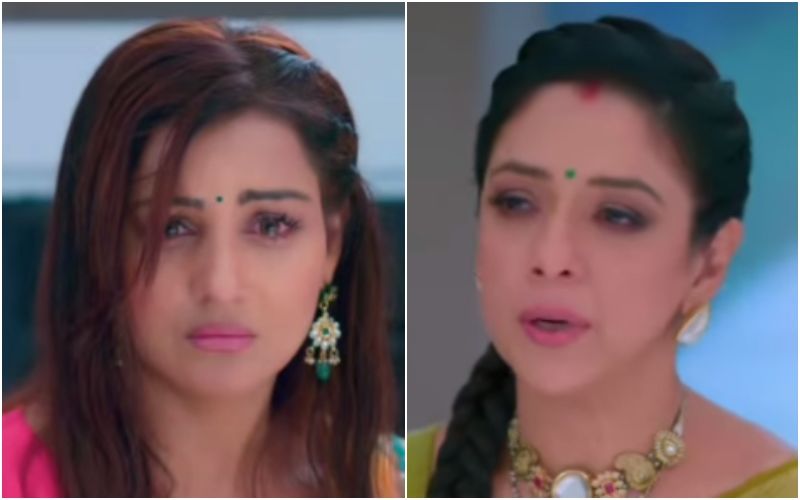 Star Plus' most-watched show Anupamaa enjoys a huge fanbase. Starring Rupali Ganguly, Chhavi Pandey and Gaurav Khanna in the lead, the show has kept the audiences hooked because of the high-voltage drama in Anu's life. Apart from topping the BARC ratings every week, the show also constantly trends on social media. In the previous episodes it was seen that Maya loses her cool, insults and disrespect Anupamaa after finding Anuj's visa papers. She claims that he will be going after her to America and settle there, leaving her all alone.
The drama around Maya, Anuj and Anu will continue to unfold in the upcoming episodes. It will be seen that Anu will go find Maya in the Kapadia mansion after the latter has a complete emotional breakdown. The two will have a heart-to-heart conversation, where ANu will express how she was so busy thinking about all her other issues, that she often ignored Choti Anu's needs and Maya's entry in their lives made her realise that. Anu goes on to advise Maya to always keep thinking about the betterment of the people she loved.
ALSO READ: Anupamaa SPOILER ALERT 2nd July 2023: Kanta Slaps Maya For Disrespecting Anu; Blames Anuj For Ruining Her Daughter's Life
On the other hand, Dimpy, who has made it clear to the Shah family that she is not a push-over like Anu and Kinjal, will realise that Baa and Bapuji have the biggest room in the house. While Samar will feel awkward to ask them about it, Dimpy will shamelessly demand that the room should be given to them. Feeling insulted by this, Baa will accuse Dimpy of wanting to throw her out of the house.
With the three year leap just around the corner, fans have been eagerly waiting to know how the makers plan on taking Anu and Anuj's love story ahead. Will Anupamaa go and settle in the US alone or will Anuj follow her and become her pillar of support again are some of the burning questions the audience is eagerly waiting for.
Image Source: Instagram