Anupamaa SPOILER ALERT: Pakhi To MISBEHAVE With Anu; ACCUSES Her Mother Of Being Jealous- Read To Know More
Anupamaa will be seen getting into an argument with her daughter Pakhi in the upcoming episodes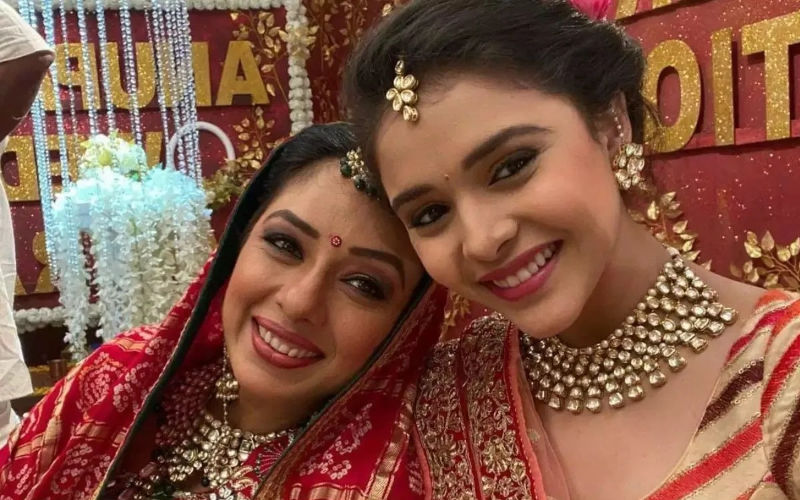 The makers of Rupali Ganguly's show Anupamaa know exactly how to strike a chord with the audience. The show is basically ruling television screens, the hearts of the audience, and the BARC ratings. The upcoming track will surely leave the audience at the edge of their seats with anticipation.
In the upcoming episodes, Pakhi will overhear her mother telling Anuj not to spend much money on the wedding because Pakhi will never understand her responsibilities. Pakhi becomes enraged upon hearing this. She goes on to accuse Anupamaa of being jealous. She expresses that if Anuj doesn't have an issue paying for her wedding, she should interfere. She tells Anupamaa that she will make sure she gets her grand wedding.
It will be interesting to watch how Anupamaa and Anuj will handle Pakhi's tantrums since all of this is Barkha's plan to poison Pakhi's mind.
Image Source: Instagram