Anupamaa Spoiler Alert: Vanraj Goes Green With Envy Watching Anupamaa And Anuj Kapadia Play Dandiya On Janmashtami
In the upcoming episode of Anupamaa, Anuj Kapadia saves Samar from a deadly accident. Hence, the family invites him to the Janmashtami celebration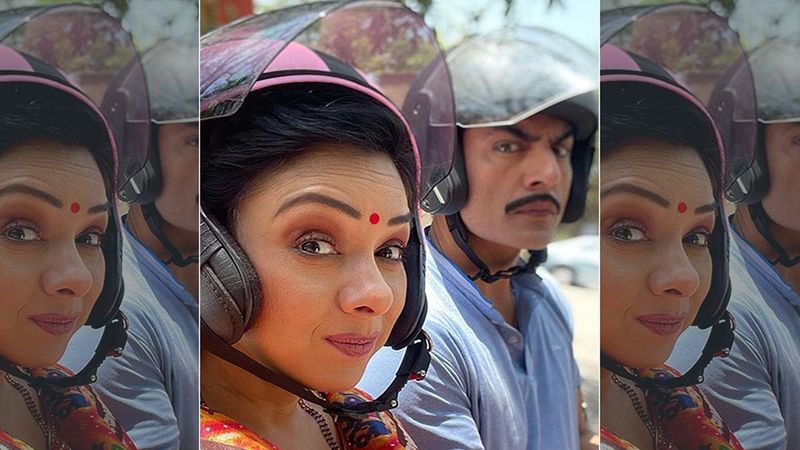 In the latest episode of Anupamaa, we saw after Samar discovers about Nandini's past, and he is heartbroken and angry. Nandini's former lover tells Samar they never really lost touch, which further upsets Samar. Now, in the upcoming episode, heartbroken Samar will be seen walking in the middle of the road. Though Nandini and Anupamaa request him to come back, he doesn't return. Fortunately, Anuj Kapadia who is commuting via the same route spots Samar and saves him from a deadly accident.
Anupamaa on hearing a loud noise feels Samar has met with an accident. Going ahead, someone calls Anupamaa from Samar's number asking for their address. The Shah family heaves a sigh of relief on seeing Samar all safe, and are thankful to Anuj Kapadia for saving his life. Hence, the Shah family invites Anuj Kapadia and his uncle to celebrate Janmashtami along with them.
On this occasion, watching Anupama and Anuj Kapadia play dandiya, Vanraj goes green with envy. This is followed by Kavya suggesting Anupamaa to cook for Anuj so that he keeps coming over to their house. Well will this begin a new chapter in Anupamaa's life? Also, will Vanraj be receptive to this bond between Anupamaa and Anuj? For that, you will have to wait and watch.
Image Source: Instagram/sudanshu_pandey