Anupamaa SPOILER: Anuj-Anu To Share A Last Emotional Embrace, After Their Heart-To-Heart Talk Before Separating For 3 Years?
It is being reported that after Anuj tells Anupamaa the reason behind him staying with Choti Anu and Maya, the couple will decide to go their separate ways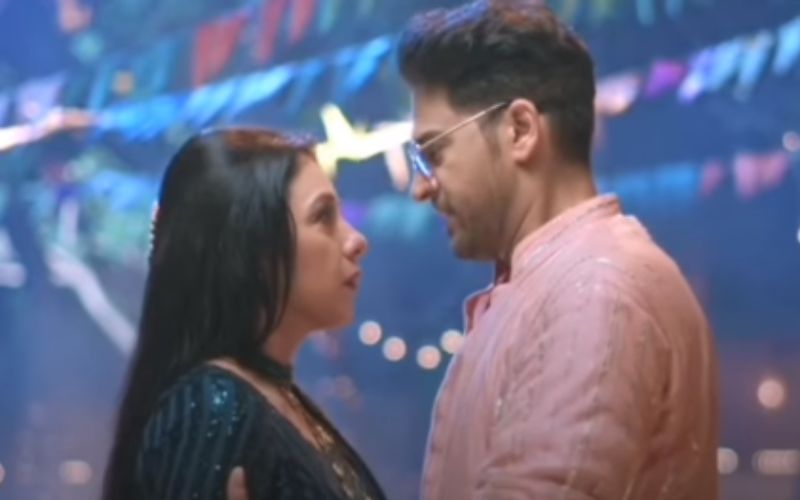 Starring Rupali Ganguly, Sudhanshu Pandey, Chhavi Pandey and Gaurav Khanna, Anupamaa is currently one of the most-loved serials on Indian television. With every episode, the makers are doing their best to entertain the audience with the high-voltage drama. It has even maintained its number spot on the BARC rating for quite some time now. The current plot of the show revolves around how Anuj and Anupamaa finally get a chance to talk, despite Vanraj, Maya and Barkha's repeated attempts to keep them apart.
He relives the traumatic experience in front of Anu, who consoles him. Now according to a report by Telly Chakkar, the estranged couple will sit in front of the Lord Krishna temple and have a heart-to-heart talk. While she is deeply hurt, Anu will understand Anuj's decision. The couple will embrace each other after their talk but will decide to go their separate ways as Anu is yet to go to the US for 3 years to fulfil her childhood dream. This might be their last MaAn moment, before the show takes a leap.
ALSO READ: 'BOYCOTT Anupamaa': Netizens Express Anger Over Makers Of Rupali Ganguly Starrer DISRESPECTING The Hindu Culture- Read TWEETS
Talking about the ongoing plots Anu's mentor Malti Devi, during Samar and Dimpy's wedding, will see Anuj and get emotional. It is later revealed that Anuj is her son, who she left at the adoption centre to focus on her career. On the other hand Vanraj will refuse to accept Kavya's baby and accuse her of having an extra-marital affair with her ex-husband Anirudh. There is also a possibility of Kanta exposing Vanraj, Maya and Barkha's scheme of keeping Anu-Anuj away. It will be interesting to see how the makers tie all the plots together so that Anupamaa can go to the USA to fulfil her dreams.
Image Source: Instagram