Bigg Boss 10, Day 43: Priyanka Jagga: Mera aur Mona Ka Koi Comparison Hi Nahi Hai!
We tell you what will happen in tonight's episode of Bigg Boss 10. Wildcard entrants are set to give the Gaurav, Bani, Nitibha and Rahul a run for their money. Lopa gives Swamiji a makeover. Priyanka Jagga plans on breaking the strength of the 3Ms – Manu-Mona-Manveer
The house wakes up to the song 'Mukkala Mukabla' further resonating the competitive feeling. Om Swamiji pollutes Priyanka and Sahil's minds by saying that the other contestants are plotting ways to get rid of them.

While, complimenting Manu Punjabi on his performance in the game till now, Priyanka advises him to to stay safe from Mona as she may pull him down in the down. But Manu pays no heed.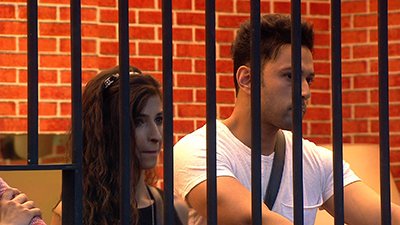 Taking the advice given by host Salman Khan over the weekend, Swamiji gets a funky makeover done by who. Lopa trims Swamij's beard and gives him a completely new swag.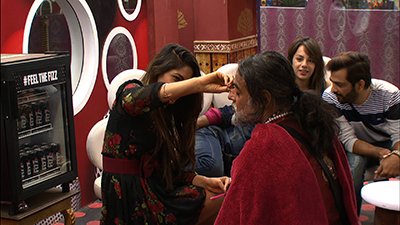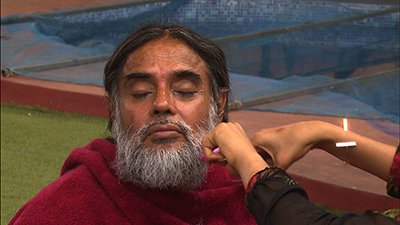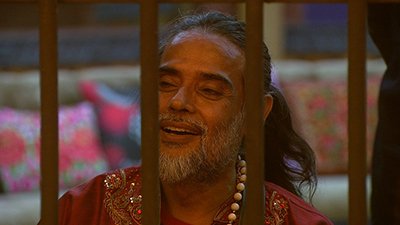 Adding a twist to the nomination process, Bigg Boss asks each of the challengers (wildcards) to name one of the nominated contestants who they would like to challenge. Knowing their biggest competitors, Jason chooses Gaurav, Elena selects Nitibha, Sahil targets Rahul and Priyanka picks Bani house (Bigg Boss 10, Day 42: Priyanka targets VJ Bani, Sahil targets Rahul Dev, Nov 27). Since no one picks Manveer, he is declared safe from the nomination and eviction round.

Priyanka tells Manveer that the trio of Manu-Priyanka-Manveer will prevail over the 3Ms, Manu-Mona-Manveer. She goes on to say that she and Mona can never be in the same team. She plans that once Manveer and she are a team, Manu will have to choose between Mona and her. She admits that such a scenario will leads to fights between Manu and Mona.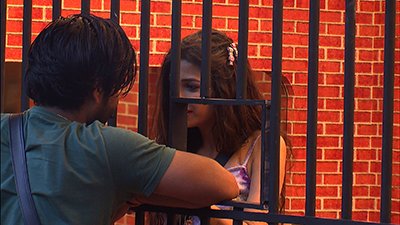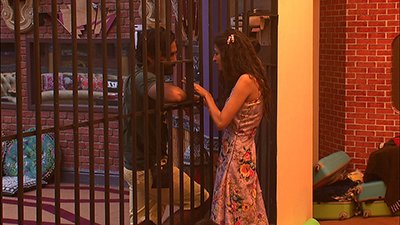 The week's nomination task – 'Dome' is introduced. All 8 contestants (4 wildcards and 4 housemates who are challenged) have to spend as much time as possible in the dome with their respective challenger/contestant.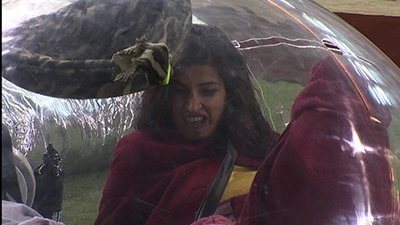 Whichever of the two in the Dome step out first looses the task and is automatically nominated for this week's eviction. The other housemates who are not a part of the task can either annoy the contestants sitting in the dome so that they can come out or encourage anyone to continue in the dome. Before the task begins, Om Swami cheers Priyanka by saying, "Baap ki izzat ka khayal rakhna aur jeet ke aana". Soon, all 8 contestants take their places inside the 4 domes.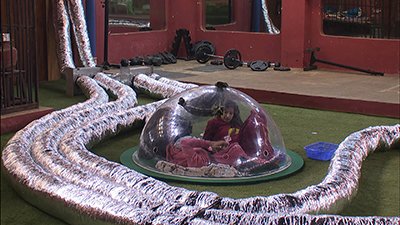 During the task, while on one hand Manu and Manveer Gurjar plot to become Sahil and Jason's allies, Bani and Priyanka sitting in the same dome bond over Mona's game plan and strategy. Bani tells Priyanka that Mona is against her (Priyanka) winning the task. Already irked with Mona and Manu's closeness, she tells Bani that Mona used to insult the celebs. She goes on to make a strong statement, "Mera aur Mona ka koi comparison hi nahi hai!" Adding to it, Priyanks voices that Mona is saved only by chance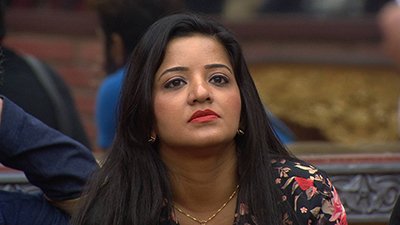 Nitibha Kaul, Rohan Mehra and Manu attempt to draw Elena Kazan out of the dome, but a strong-minded Elena doesn't let it affect her.

When Manu comes to give Priyanka some food, she announces loudly that he belongs to her, but Manu chooses to not react. Mona further confronts Manveer about his changed behaviour and is taken aback by Manveer's response about Priyanka that she is like a sister to him and will continue to be the most important person to him in the house.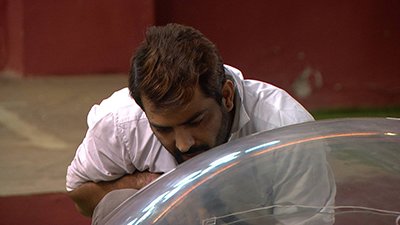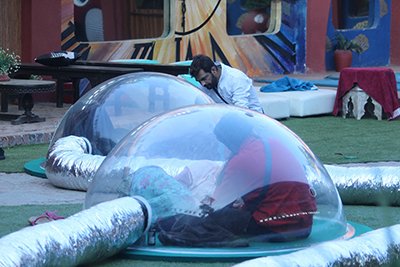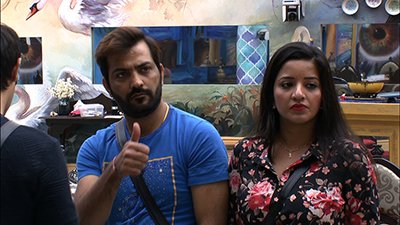 Image Source: colors


Thumbnail Image Source: colors