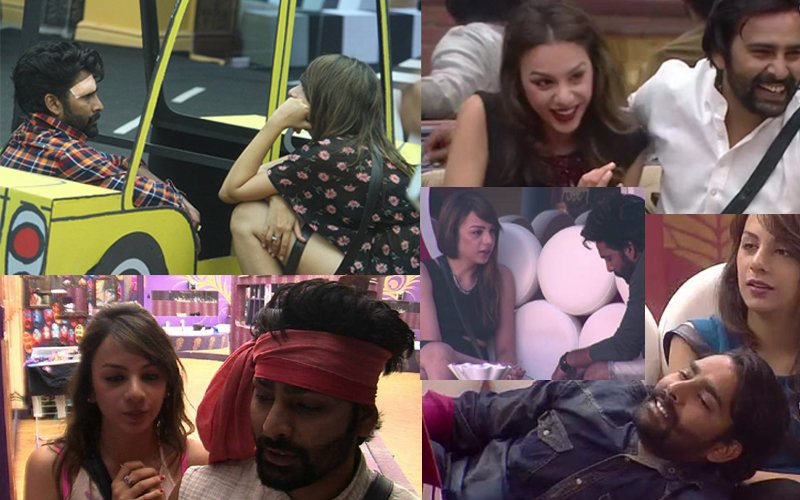 After celebrating Manveer Gurjar's big win yesterday (Bigg Boss 10, Day 87: Manu & Manveer Step Out Of The House, Get Mobbed,Jan 11), the housemates wake up to the beats of 'Sala Main Toh Sahaab Ban Gaya'. Manveer along with Manu Punjabi share their experience at the Mumbai suburban mall task with the other housemates.

A while later, Manveer tells Manu that he feels Nitibha Kaul's reaction to them winning the Solar System Task was very unexpected and it is coming across as if she's envious of them. Manu affirms this and says that it's VJ Bani who is responsible for drilling such thoughts in Nitibha's head.

Soon after, Bigg Boss introduces, this week's luxury budget task - BB Call Centre. Here, the housemates are divided into two teams - Call Centre Executives and Unsatisfied Customers. While Manveer, Manu and Lopamudra Raut are appointed call centre executives; Bani, Rohan Mehra and Nitibha are asked to be the cranky callers. The executives have to patiently listen to their customers' complain, maintaining their composure while attempting to give a suitable solution to the customer's problems. The customers on the other hand, have to ensure that they irritate the executives and instigate them to disconnect their call.

Before the task begins, Manu, Manveer and Lopa strategise and etch out a plan, anticipating trouble from Bani and Nitibha's end.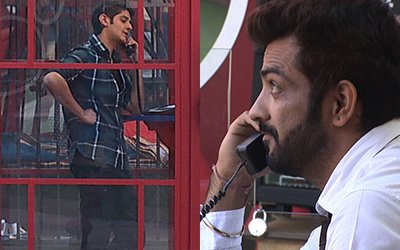 As soon as the the buzzer rings, Rohan makes the first call to Manu. Rohan makes harsh remarks about Manu in order to irritate him. The Yeh Rishta Kya Kehlata Hai star tells Manu that he is incapable of completing a task as simple as eating a bowl of rasgulla (
Bigg Boss 10, Day 30: BACKSTABBING –Swami Omji Refuses To Support His Team, Lends His Aid To Rivals Instead,

Nov 15
). He further adds that Manu is forever backbiting about other contestants while labelling it as entertainment. Rohan also adds that apart from cooking, Manu does not contribute to any household chore.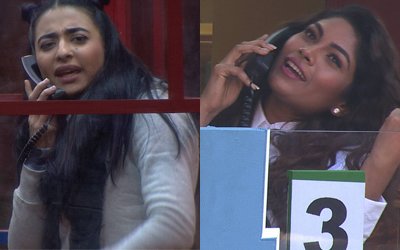 Bani makes a call to executive Lopa. Making the most of the opportunity, Bani says the nastiest things possible. From taunting her victory at the beauty pageant to doubting her shopping skills, Bani points out everything possible that will annoy Lopa. She goes on to say that Lopa treats Rohan like her pet dog. Bani also ask her if she will ever marry a not so good looking guy – and mind you the words that follow aren't so sweet. After the call is done, Lopa justifies her stand in front of Rohan, in order to make good of the situation.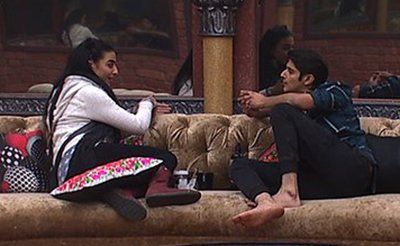 After Bani's attempt proves unsuccessful, she nudges Rohan to reveal a couple of Lopa's weak points. Rohan first takes this conversation lightly and ignores Bani's request. Looking at Rohan's reaction, Bani tells him that he is not playing the game sportingly enough and is just protecting his friend. After she prods him further, Rohan loses his cool and asks Bani to stop bothering him. Bani tries to explain her stand but Rohan refuses to listen. While they both indulge in a fight, onlookers Manu and Manveer nibble on a paratha and enjoy the drama.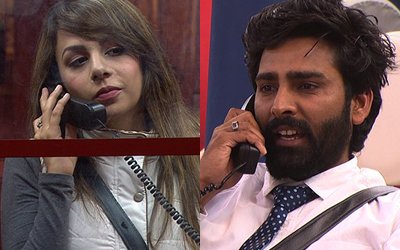 Nitibha calls Manveer and the first question she puts to him is: "Aapke liye dosti ka kya matlab hai?" Responding to her query, Manveer assures her that whatever complaints she has pertaining to their friendship, he will work towards resolving her issues. Making the moment light, Manveer even mentions how he wants to hear something more along with the term 'friendship' from Nitibha. We wonder what it could be... Manveer assures her that his friendship with her is life long.
Image Source: colors