Bigg Boss 10: Swami Omji Is A Dhongi!
The spiritual leader, Swami Omji, is bringing drama and hypocrisy to the Bigg Boss House. Here are the antics which prove that Swamiji is a double dholki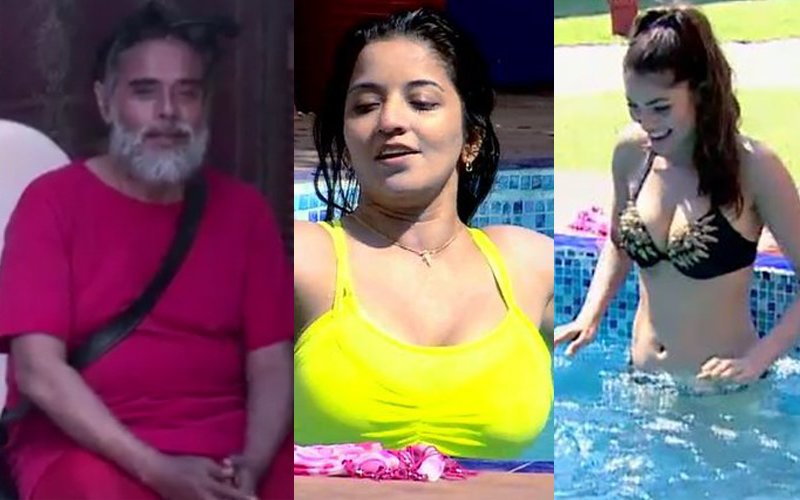 Well, three weeks in to the show and I am definitely getting the vibe that the self proclaimed holy man Swami Omji is a 'dhongi'. Maybe terming him 'dhongi' is a little harsh, but sure as hell this double-dholki godman does not practise what he preaches, and I will tell you why... Read On
INSTANCE #1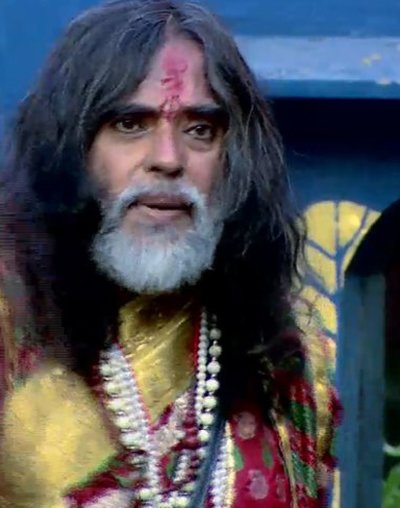 During the 'Raja aur Rank' luxury budget task held in week two, Swami Omji criticized Rohan Mehra and Lokesh Kumari for being together in the pool (
Bigg Boss 10, Day 17: Swami Omji Questions Rohan And Lokesh's Character, Calls Them 'Charitrahin', Nov 2
), but what makes me call him a hypocrite is this- Omji was in the very same pool with Mona Lisa!
Ok fine may be you will say I am over reacting. But no, I AM NOT! Rohan and Lokesh were actually in the pool as part of their task to win the satta of the house. Lokesh was in her rajkumari attire ( a ghagra-choli) and Rohan was dressed as a sevak ( a kurta and pajama). But, Swamiji was in his underwear, a vest and shorts and Mona Lisa was in a bikini, when their tryst happened. Yes guys you read me right A BIKINI!
Swamiji actually followed Mona Lisa, who was already relaxing in the pool with Navin Prakash.
INSTANCE #2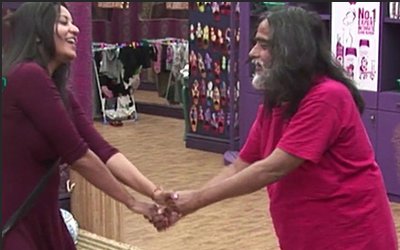 Another instance that is in my mind is the time he ogled a bikini-clad Mona Lisa and Lopamudra Raut (
Bigg Boss 10, Day 18: Swami Omji Caught Ogling Bikini-Clad Lopamudra Raut And Mona Lisa, Nov 3
).
Other instances that come to my mind are one, the time he made Mona and Lopa bathe him in the Jacuzzi during the 'Raja aur Rank' luxury budget task (
Bigg Boss 10, Day 17: Monalisa And Lopamudra Raut Bathe Swami Omji In Milk, Nov 2
). The other being the day he woke up and was dancing to the tunes of 'Hawa Ke Saath Saath' when he grabbed Mona Lisa's hands (
Bigg Boss 10, Day 19: Ooh La La! Watch Swami Omji Holding Monalisa's Hands And Dancing, Noc 4
)
This is the same man who has often used the word 'charitrahin' to describe his housemates. So what do we call him now?