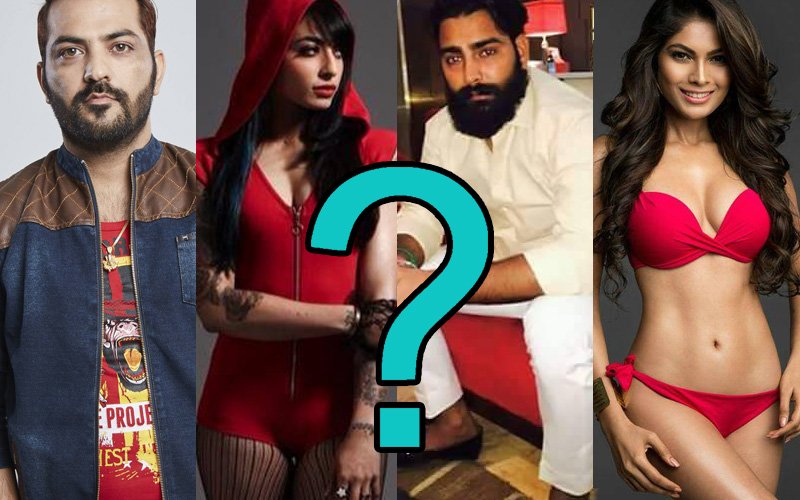 103 days in the Bigg Boss house is a huge deal and I salute all 4 finalists – Manveer Gurjar, Lopamudra Raut, VJ Bani and Manu Punjabi – for staying strong during these days. Agree there were times when they broke down either because of homesickness or the mental stress of living with 17 strangers (initially at least).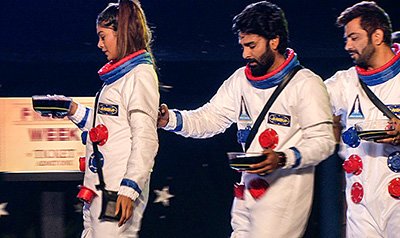 Image Source: colors
They all put up a brave front. In fact, Manu came back stronger and determined post the
sad demise of his mother
while Bani though felt left out since the start, braved it all even when host Salman Khan criticized her.
So, let's come back to who I, an avid follower of the 10th edition of Bigg Boss 10 from Day 1 to Day 102, consider to be a deserving winner. Based on the dedication, involvement, fairness, as well as love and respect for the fellow contestants - I feel Manveer Gurjar should clinch the title.
Reasons why I root for him!
1) Manveer entered in as a commoner in first episode and hasn't made an exit from the glass house – only once for the task when
he visited Mumbai
.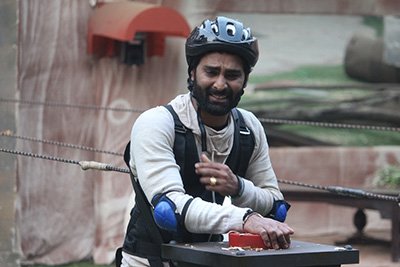 Image Source: colors
2) Manveer put in a lot of efforts to complete all the tasks assigned to him even if it was a physical torture to him (Read the time he stayed put with a harness for 4.5 hrs, while being drenched in cold water and what not, to ensure his team – Manu and Lopa – to make it as the finalists).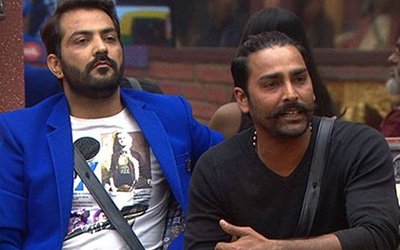 Image Source: colors
3) Manveer's friendship with Manu Punjabi does not have any agenda. They could very well be called brothers from another mother. Till date he hadn't said anything bad about Manu. So unlike of other contestants who feign friendship at the drop a hat! Sadly, this list includes even Manu who yesterday bitched out Manveer! Such desperation to manipulate the game!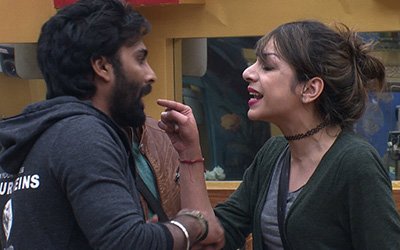 Image Source: colors
4) Mr. Gurjar understands when he needs to
reprimand his friends
. But hey, he knows how to
make up to them as well
. His
reunion with evicted contestant Nitiba Kaul
on Day 101 was surely something.
And these are just a few of the many reasons that he is the gem who should glow the brightest on Sunday night. He stayed grounded and has been his true self in joy and sorrow both.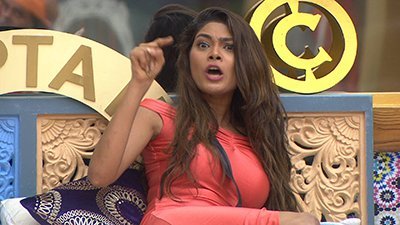 Image Source: colors
On the other hand, Lopa always kept getting into
senseless arguments
and
unnecessary fights
- even with 'friends'.
I don't personally want to see Manu as a winner because as Bigg Boss 9 Runner-Up Rishabh Sinha categorically said last night, he isn't actually putting up his true front. I hate double-faced people.


Thumbnail image Source: colors, sardarjistuff, biggboss10 & beautypageants