Bigg Boss 11: Hina Khan Calls Vikas Gupta Ghatiya - Friends Turn Foes
With 3 days to go for the finale, and 4 members left in the house, equations in the Bigg Boss 11 house are changing before one can say Jack Robinson. Hina Khan and Vikas Gupta are friends no more. Scroll down for the story.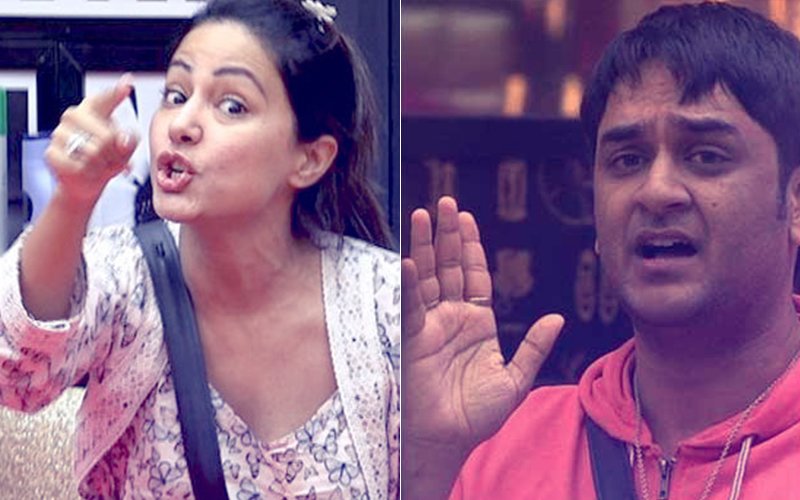 Hina Khan and Vikas Gupta have been bonding well in the last few days. In an attempt to sideline Shilpa Shinde, the two have been putting up a united front. They are spending more time together and have been supporting each other.

But in tonight's episode you will again see a flip in this equation. Hina Khan and Vikas Gupta will be seen embroiled in a fight, which culminates with Hina calling Vikas 'Ghatiya.'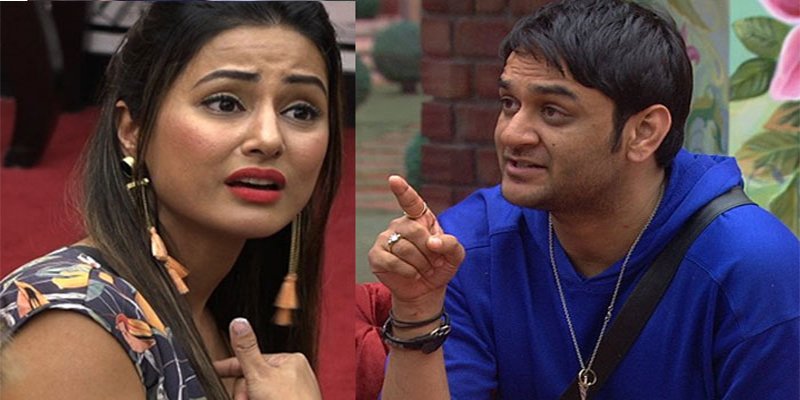 Hina Khan And Vikas Gupta In Big Boss 11

Bigg Boss has made Vikas dictator of the house, and asked him to force contestants to do whatever he wishes. Where Vikas asked Shilpa to wear a Saree, he asked Puneesh to go bald. Likewise, he asked Hina to go mute for some time. While Shilpa agreed to what he said, Puneesh and Hina declined to obey him.





With just 3 days to go before the winner of Bigg Boss is announced, contestants are becoming more impatient and testy, than ever before.

The final 4 contestants are Hina Khan, Shilpa Shinde, Vikas Gupta and Puneesh Sharma.

Image Source: Twitter/BigBoss