Bigg Boss 12 TRP Game: 2 Days After Break-Up, Anup Jalota Says "Love You" To Jasleen Matharu
If you have been following Bigg Boss 12 closely, this latest development between Anup Jalota and Jasleen Matharu, which will be aired in tonight's episode, will make you yawn and may leave you a bit irritated too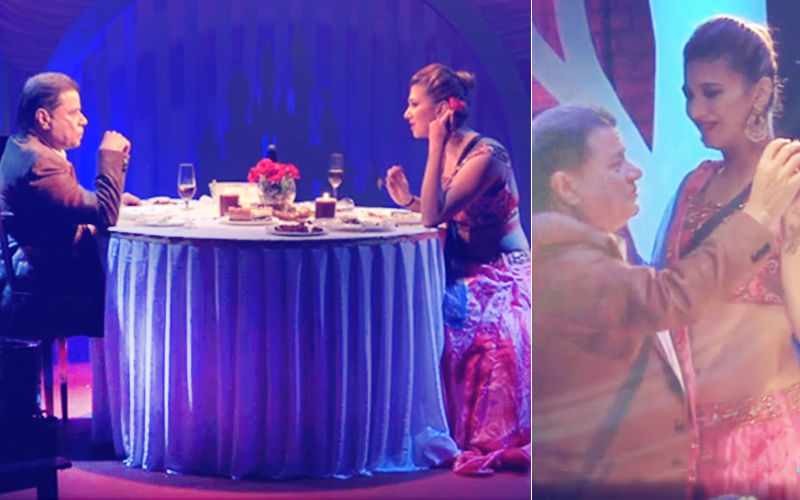 There is little doubt that Anup Jalota and Jasleen Matharu are one of the most talked about contestants of Bigg Boss 12. A few days ago, fans witnessed a lovers' tiff during a task when the Bhajan singer expressed anger at Jasleen for getting their Jodi nominated by refusing to part away with her make-up and clothes. In fact, he was seen telling housemates that he is keen to break away from the 'jodi' and be alone in the house.

Now, Colors has thrown out a romantic video of Jasleen and Anup enjoying a romantic date in the khaas room, where the latter is seen going down on knees and saying, 'Love You' to her. This will be telecast in tonight's episode. Goes without saying, this is an out and out publicity stunt for just days ago, the two had broken up on national television.
You may recall, even at that time, we had raised our doubts about them breaking their Jodi to generate TRP. Also, we told you how Jasleen's father wanted to enter the Bigg Boss 12 house and face both of them. Mr Matharu had made a call to Endemol for the same but his request was turned down. We also told you how this could be the reason for their fake split, in order to pacify an infuriated Mr Matharu.

But now, with this latest romantic video going viral, looks like our point has been proven, indeed! Such drastic 'change in mind' and 'emotions' confuse our readers and viewers of the show. In a span of two days, from break-up to a romantic rendezvous, really? We deserve better!