Bigg Boss 13: Sidharth Shukla Becomes A HERO Again, Twitterverse Hails Him For Standing Up For Arti Singh As Siddharth Dey Passes Derogatory Comments
Sidharth Shukla has been fighting constantly with Rashami Desai. Contestants are accusing him of being short-tempered. But amidst all the madness, Sidharth is doing something good. He recently impressed one and all by standing up for Arti Singh as she got called 'characterless'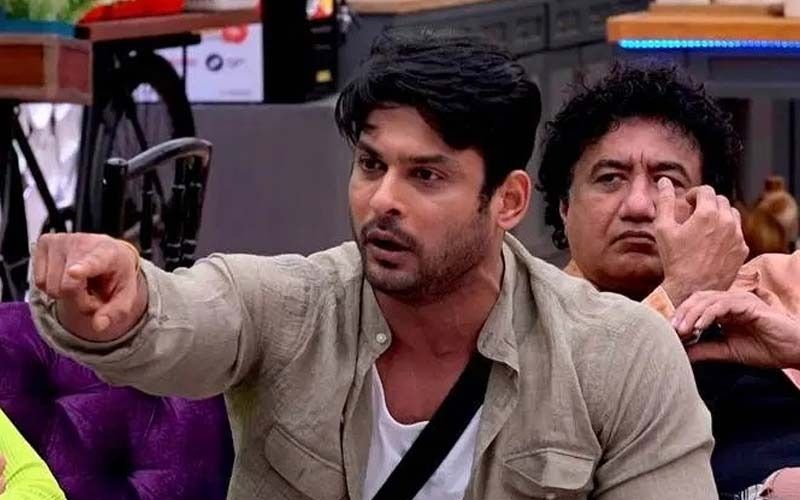 Bigg Boss house brings out the demon in you, and it is indeed true! With all the contestants accusing each other and calling out names, it is shocking to see all our TV celebs being so nasty in Bigg Boss 13. Recently, a fight ensued between Siddharth Dey and Arti Singh over the nominations task. Mr Dey called Arti 'characterless' and many more obscene things and that irked her best friend Sidharth Shukla. The handsome star lashed out at Siddharth Dey and gave him a piece of his mind. This gesture of Mr Shukla standing up for a woman's dignity won many hearts.

Social media is abuzz with Sidharth Shukla's fans praising him for doing so. Calling him a 'hero', Twitterverse is happy to see that men like Sidharth Shukla exist and that he is a man of his words. A user wrote, "A man who now very well what to say and took stand for a woman. Hats off #WeSupportSidShukla #SidharthShukla #BB13." Another wrote, "Today #SidharthShukla was right he took stand against that sick tharki #SiddharthDey. #RashmiDesai supporting dey could be the last nail in the coffin for the people supporting her." (Also Read:
Copy Cat Paras Chhabra! Five Times The TV Star Appeared To Be 'Inspired' By Ranveer Singh's Dressing Sense)
#SidharthShukla is a man of words

Some people focus on themselves

It's good to take stand for own but it take guts to stand up for someone else

When all others were playing for themselves, #ShuklaJi shut mouth of #Dey single handedly yesterday #BB13 #BiggBoss13

— SIDHARTH Official FC 😎 (@TeamSidShukla) October 19, 2019
I love you @sidharth_shukla Ji, seriously jese aaj aapne ek ladki ke liye stand liya on Characterless word isse pta lgta hai apko upbringing kitni achi hui hai. Aap kitne tameezdar insaan hai.

You're doing so well in #BB13
Keep continuing #SidharthShukla You're winning 💕 💕

— Nikita Singhaniya 🔥 (@IamSinghaniya) October 18, 2019
So sad to see that in our world man like #SiddharthDey exist.

But also happy that to end these man, man like #SidharthShukla exist.

Har buri cheez ko khatam karnaye kaye liye ek achi bhi zaroor hoti hai.

Proud of you Sid shukla for taking stand against this trash.#BB13

— KVB supporting #SidharthShukla 🔥¦💎🍁 (@KVBarmy) October 19, 2019
Last time Sidharth Shukla made headlines for a good reason was when he motivated his team in the Toy Factory task. He was of an opinion that his team should work hard and earn respect despite the opposite team thrashing all their hard work. His speech has grabbed a lot of attention.
Well, do you think, Sidharth Shukla even though hot-tempered, is the hero of the house? We guess. For more such interesting news from Bigg Boss 13 house, watch this space.
Image Source: Voot