Bigg Boss 14's Abhinav Shukla Disables A Site Sharing Contact Details Of Rubina Dilaik And Other Celebrities- EXCLUSIVE
Rubina Dilaik and a number of celebrities' contact details have been available on a public platform via a website. After Abhinav Shukla, the actress' husband got to know about it, he with the help of his friend got the site disabled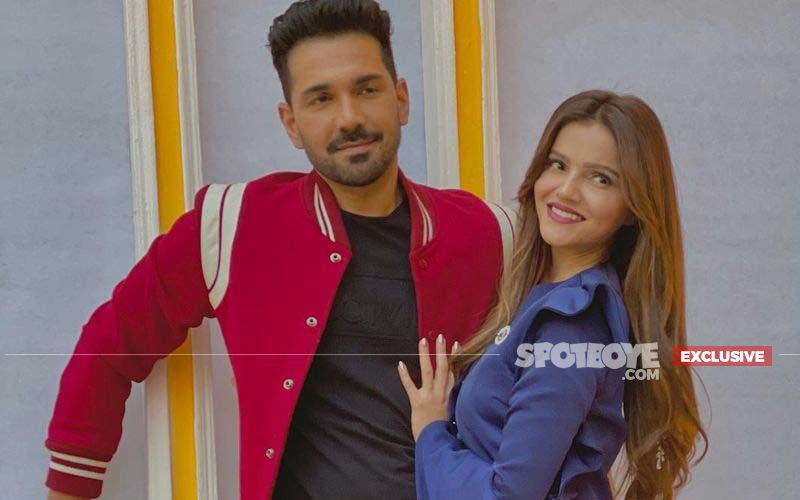 Actor Abhinav Shukla, who recently participated in the biggest reality show Bigg Boss 14, recently showed his engineering side to the world. The actor who also holds a degree in Electronic & Communication disabled a website with the help of his engineer friend after his wife Rubina Dilaik's and hundred of celebrity contact numbers were shared on their site.
A website illegally sharing contacts of many prominent actresses has been disabled! All thx to my buddy engineer! Dont mess with #engineers. And yeah welcome to all the thankyous coming my way !

— Abhinav Shukla (@ashukla09) April 13, 2021
Abhinav also added that if this will not help, he may report the case to Cyber crime. He added, "Now, if that guy tries to do it again, I will report it to cyber crime. Controlling such things is not in our control, but I know how to put technology to a good use."
The actor is thankful to his fans who brought this in the light, "Some fans pointed out that a particular website has contact details of almost all prominent actresses including Rubina's. We have got some awesome fans."
Image source: Instagram/rubinadilaik