Bigg Boss 15: Miesha Iyer Claims Donal Bisht Kicked Her And Scratched Her Face, Latter Calls Her A 'Liar'
Miesha Iyer and Donal Bisht were seen turning violent during the jungle task ending up hurling abuses and getting into a physical spat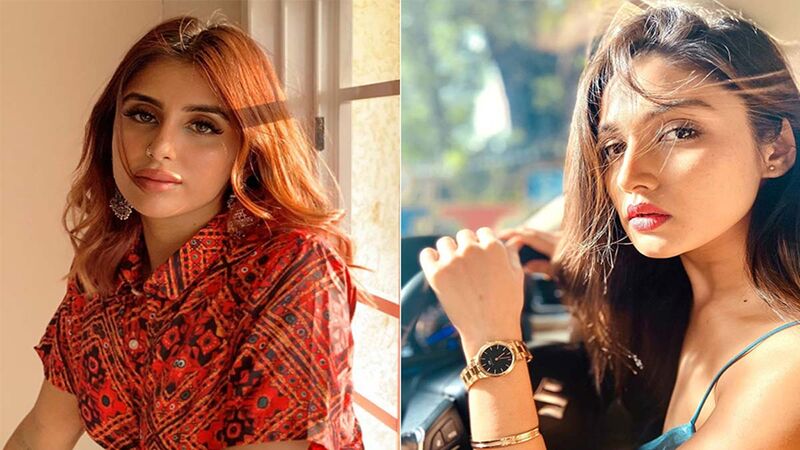 Bigg Boss 15 Jungle task is compelling the contestants to turn violent, with the audience witnessing a lot of spats, abuses and physical fights too. The latest one is Donal Bisht and Miesha Iyer, the two got in a physical spat during the task, leaving Meisha Iyer hurt, claimed the actress. While Vidhi Pandya was on the ground during the jungle, she was stopped by the opposite team members- Jay Bhanushali, Karan Kundrra, Donal Bisht, Umar Riaz from completing the task. Meanwhile, Miesha claimed her face was scratched and she was kicked by Donal Bisht.
Miesha after being hurt during the task took Vidhi Pandya to the washroom and asked her who all were on top of her. Replying to this, Vidhi mentioned Jay Bhanushali's name. Miesha claimed Donal pulled her hair, scratched her face. After this, Miesha deciding to take revenge. When Miesha, in a fit of anger, tries to attack Donal, she is stopped by her teammates, but she abuses Donal. Miesha also adds, Donal kicked her, latter denies the claims of scratching her face as she doesn't have nails, calling Miesha 'lair'.
Miesha who was stopped by Ieshaan Sehgaal, pushes him, hence, he leaves the spot and tears roll down his eyes. Simba Nagpal comforts him; Ieshaan is heard telling Simba that he tried to stop Miesha so that her image doesn't get spoiled. However, Miesha did not pay any heed to it. Simba hugs him, with Ieshaan remembering his mother. Simba urges Ieshaan to concentrate on the game.
Image Source: Instagram/donalbisht/mieshaiyer