Bigg Boss 15: Pratik Sehajpal's Sister, Prerna Slams Jay Bhanushali For His Abusive Behaviour On The Show
Pratik Sehajpal's sister Prerna Sehajpal has shared her views on his journey inside the Bigg Boss house so far.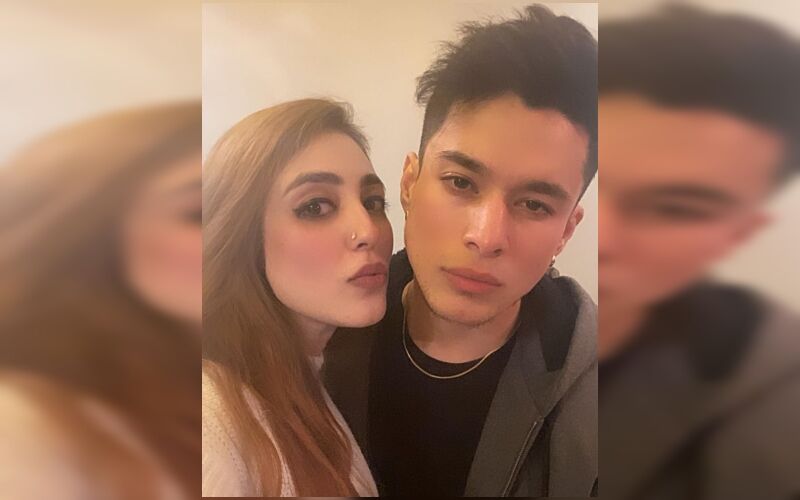 Bigg Boss 15, hosted by Salman Khan, has been making it to the headlines for its high-octane drama. While a lot has conspired since the day the show premiered, it was Pratik Sehajpal's tears that has left the fans heartbroken. It all happened when popular TV actor Jay Bhanushali hurled abuses at Pratik, and continued to do so.
Fans of the show have since been divided over Jay's behaviour. Pratik's fans have been upset over him hurting himself after being abused. His family members are also upset over the entire ordeal the contestant has faced in the past few days.
Pratik's sister Prerna Sehajpal recently shared her views on his journey, and said that he has been very passionate about all the reality shows that he has done so far.
She continued, "Pratik has been very passionate about all the reality shows that he has done so far. By being like that I mean that when he gets angry or gets too emotional, things get out of his control. Especially when it comes to his mother, he is quite sensitive. Kisi ko bhi agar maa ki gaali di jayegi toh I think that person will react in the same manner."
"Though I think he could have got hurt when for the first time Jay abused him and he banged the glass window, he should control his anger, we all feel. It was just action ka reaction with him," she shared.
Prerna had earlier lashed out at Jay. Taking to Instagram stories, she wrote, "How dare he again abused? Who gave him the right? How come he got those guts?"
Prerna Sehajpal also opened up about the family members reaction to Pratik's emotional breakdown on the show and said, "Both my mom and I were crying seeing Pratik like that. We couldn't watch the whole episode and left it midway. Mom was really emotional seeing Pratik like that. He is a very strong person but he doesn't shy away from showing his emotions on national television."
"It is okay for boys to cry!" Prerna asserted as she pointed out that Jay is provoking him as he has learnt of his weak point.
"I know for many using maa ki gaali might be normal but for Pratik it is not. He doesn't abuse nor is he used to being abused. He takes that abuse literally and reacts like that. That's how he has been brought up. Jay has to stop targeting Pratik," she said.
Prerna has been actively sharing posts and showing her support. Apart from Pratik's sister, his fans also came out in support of him and slammed Jay for abusing him for no reason.
Image Source: Instagram/prernasehajpal