Bigg Boss 15: Pratik Sehajpal And Miesha Iyer Discuss How They Grew Apart; Both Had THIS To Say Before Entering The BB House
Miesha Iyer and Pratik Sehajpal, in separate interviews ahead of entering the Bigg Boss 15 house, opened up about their chemistry.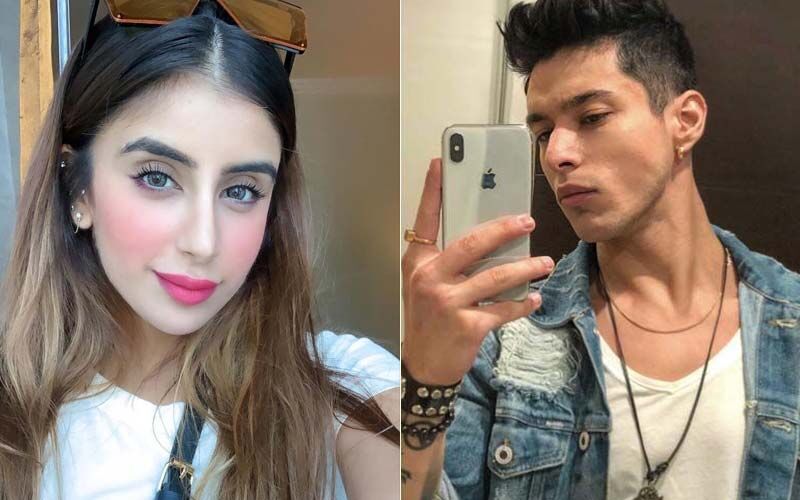 Bigg Boss 15 kickstarted with a bang on October 2, and fans witnessed Salman Khan introducing all the contestants on the premiere night. The contestants are making the most since their entry, and the drama in the Bigg Boss house, hence, has already begun. Miesha Iyer and Pratik Sehajpal towards the end of the Sunday episode were seen discussing how they grew apart after the last show they did together - Ace Of Space. Notably, the two were rumoured to be dating for a while after the show concluded. But it doesn't look like they were!
We also saw the other housemates teasing Miesha and Pratik by calling them a couple. While Meisha seemed to be taking it sportingly, Pratik was seen arguing with her and saying that he isn't fine with these comments.
Pratik and Miesha then blamed each other for the distance in their friendship. Miesha accused Pratik of not being there whenever she needed him. She said he always called her up when he wanted to pour his heart out but never asked how she was doing. Miesha added that he shouldn't force her to take names and later, walked out from the conversation.
In fact, ahead of her entry into the BB house, Miesha told ETimes that she had not kept in touch with Pratik.
"Pratik and I have done the show together and even after the show we were in touch for a while and then we weren't. So it was always on and off because we both also got busy with our lives and other work projects. But I would say that we are friends and that's the rapport we share and for me, Pratik is still a friend," she said.
When asked if she and Pratik had anything planned before going into the show, the actress shared, "I haven't spoken to him and I didn't tell him that I am going to be part of the show. And I don't like to plan and play the game, so I didn't want to have any such kind of conversations with him and I wanted everything to be organic. In fact, I don't know how Pratik will react to seeing me in the show. I don't know what's going to happen in the house, so that's not something that I can vouch for now."
Pratik, in a separate interview with ETimes before entering the Bigg Boss House, had also clarified about his relationship with Miesha. "I am very much single and I have never dated Miesha. We were a part of the same reality show and have been good friends," he said.
When asked if he is open to falling in love inside the Bigg Boss house, he said, "My aim inside the Bigg Boss house is only the trophy. Main Bigg Boss mein pyaar dhoondhne nahin jaa raha hoon na hi mujhe uspe shaadi karni hai."
Hmmm! So, can this naraazgi turn into a friendship again? Well, time will only tell!
Image Source: Instagram/mieshaiyer/pratiksehajpal