Bigg Boss 15's Ieshaan Sehgaal CONFIRMS BREAK UP With Miesha Iyer, Says, 'Things Were Not Working Out, Good We Broke Up'
Bigg Boss 15 fame Ieshaan Sehgaal reveals he and Miesha Iyer broke up two months ago due to compatibility issues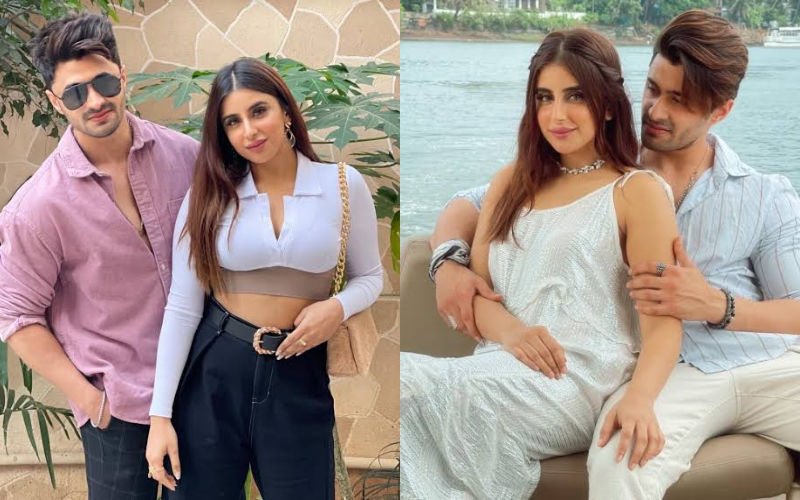 'Bigg Boss 15' couple Ieshaan Sehgaal and Miesha Iyer, who met and fell in love inside BB house, have parted ways after dating for less than a year. Yes, you read that right! Ieshaan and Miesha reportedly got separated almost two months ago, due to compatibility issues. The actor announced the news of their break up via a post on his Instagram handle where he mentioned they are no longer together. Ieshaan also stated that he had plans to have a long-term one but sometimes life does not have the same plans.
In a recent interview with Hindustan Times, Ieshaan opened up about his separation from Miesha and asserted that it's good they broke up. He was quoted saying, "Yes it's true, we have broken up. It's been quite some time. Things were not working out. I think we were not meant to be (together). It wasn't something which would have worked out honestly." He went on to add that both he and Miesha wanted different things from life. He explained that the circumstances inside BB 15 house were different than in the real world. He invested a lot in the relationship but after coming out of the show they were facing troubles. "I think it is good that we broke up," he further added. A
LSO READ: Bigg Boss 15: Ieshaan Sehgaal And Miesha Iyer Have A Heart To Heart Talk, Former Opens Up About His Ex-Girlfriend, Latter Confesses Her Love For Him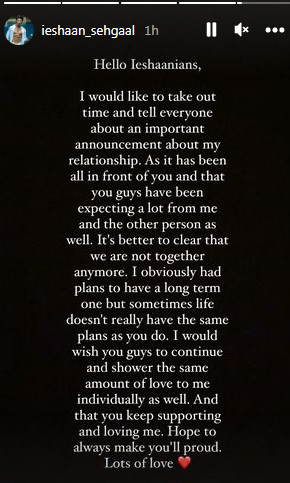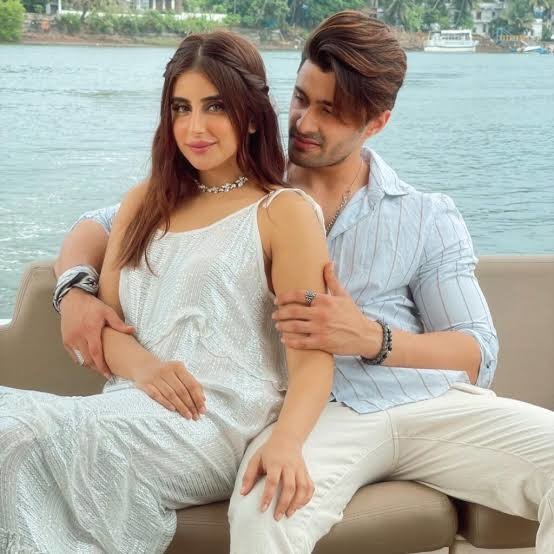 Furthermore, the Pyaar Tune Kya Kiya also stated that although he will not hold any grudges against the actress, he would not talk to her now. "I'm not in touch with her. If you are asking if I'm on talking terms with her or I'd like to talk to her, then no," Ieshaan explained.

The actor also pointed out that it's normal to deal with a breakup and that he has now completely moved on and is in a happy and positive space.
Ieshaan and Miesha during their stay on Bigg Boss 15 were often seen getting cozy and intimate. They were caught kissing on camera many times and also got trolled for the same. The duo also featured together in several music videos.