Bigg Boss 16: Archana Gautam Feels Shiv Thakare Is FLIRTING With Her; Reality Show Star DEFENDS Himself, Says, 'If I Have Feelings, I Will Tell Her'
Shiv Thakare defends himself as Soundarya Sharma tells him that Archana Gautam feels he is flirting with her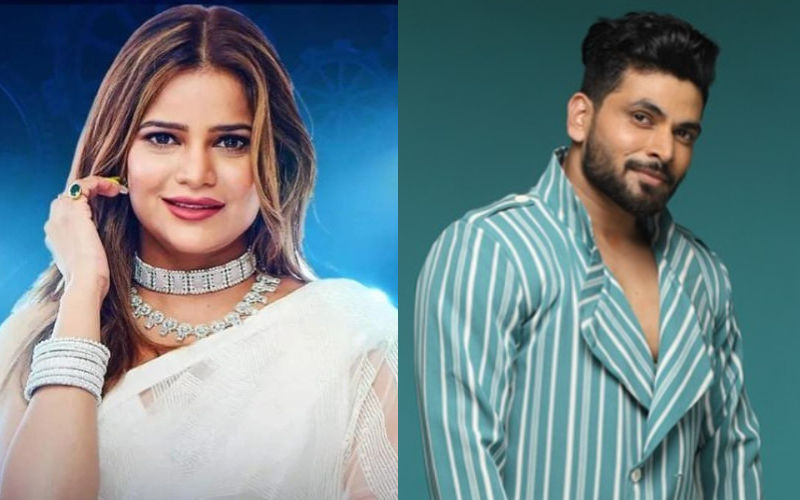 It's been a month since the release of Salman Khan's reality show Bigg Boss 16, and the drama in the house keeps just getting more intense as each episode goes by. The audience is already invested in the lives of the contestants, their alleged love affairs, and their rivalry with each other. While the drama involving Gautam Vig and Sajid Khan made headlines last weekend, Shiv Thakare and Archana Gautam are making headlines this week.
It all started when Soundarya Sharma told Shiv that Archana felt he was flirting with her. During a conversation with Shiv, Soundarya pointed out Archana's concerns regarding his behaviour towards her. Archana had shared that she felt that Shiv's intentions towards her were not right. ALSO READ: Bigg Boss 16: Shalin Bhanot Asks Tina Datta To Keep Her Attitude In Check After A Fight! Is This An End To Their Friendship? – Video Inside
Shiv then went on to defend himself and told Soundarya that he was not flirting with her. If he was at all interested in her, he would make a move. He also said that it was because of girls like her that boys are often discredited. He said, "The way you speak to her she thinks you are flirting with her. I am not flirting with her. If I have feelings and like her, I will tell her. Because of girls like her, ladke badnaam ho jaate hai."

Even fans spoke out in support of Shiv and stated that he is a respected man for handling such matters discreetly and not making it into a huge issue. Fans also pointed out that Archana's attitude and behaviour while talking about Shiv was wrong. ALSO READ: Bigg Boss 16: Sajid Khan's Verbal Abuse Towards Gautam Vig And His Mother Leaves Netizens Fuming! – Read Tweets
What a downfall with just one episode she was a promising contestant but jo galat ha voh galat I hope Salman also takes class of her bohth zyada attitude agayi idk. She needs some reality check.

— 🌙 (@dontwanasay) October 31, 2022
Soundarya told #ShivThakare abt the BS Arch had said. If Shiv wanted unnecessary fights, he could've easily walked in & confronted Archana to create a mudda. He let it go coz he is confident as to who he is as a man. An attention seeking Archu can't rattle him.#BiggBoss16 #BB16

— MithiB (@MithiMirchi10) October 31, 2022
Apart from Shiv and Archana, the audience will also witness a fight between Shalin Bhanot and Tina Datta, where the former accuses the latter of badmouthing him and tells her to keep her attitude in check.