Bigg Boss 7 Contestant Ajaz Khan Arrested By Narcotics Control Bureau; Actor To Face 'Serious Charges' Reveal Zonal Director Sameer Wankhede
As per the latest reports, actor Ajaz Khan has been arrested by the Narcotics Control Bureau in Shadab Batata case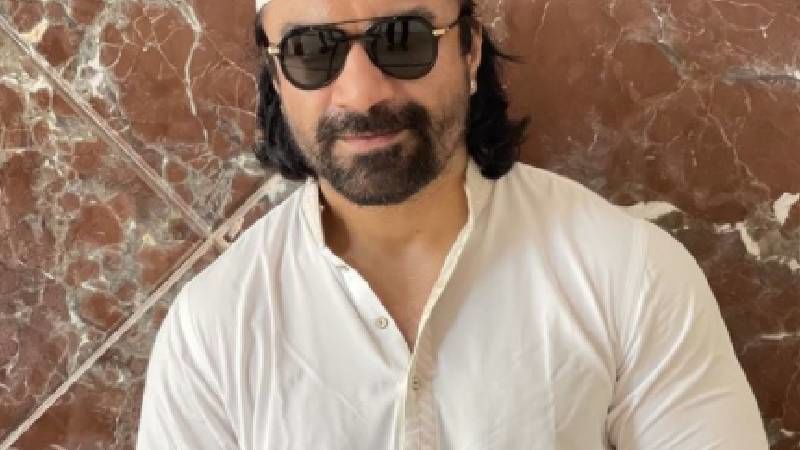 Actor Ajaz Khan is once again in the news for all the wrong reasons. As per the latest reports, he has been arrested by the Narcotics Control Bureau. He was reportedly detained from the Mumbai airport as he returned from Rajasthan. Though later on, Ajaz Khan rubbished the reports of being detained at the airport as he arrived at NCB headquarters. Reports suggest that Ajaz Khan has been facing the questions of the NCB for several hours now. NCB Zonal Director, Sameer Wankhede stated that Ajaz Khan has been arrested in Shadab Batata case.
As reported by Etimes, Sameer Wankhede mentioned that Ajaz Khan is going to face some serious charges against him. NCB Zonal Director Sameer Wankhede said, "We have found his involvement in the Shadab Batata case and he is definitely facing some serious charges. His statement is being recorded at present.'' Reportedly, two of his properties have also been raided by the NCB. It was last Thursday that the NCB arrested Shadab Batata, son of Farooq Batata, and reportedly recovered drugs worth Rs 2 crore.
It is not for the first time that Ajaz Khan has been arrested in drugs-related case. In 2018, he was reportedly arrested by the Navi Mumbai Police for the possession of banned drugs.
NCB has arrested Actor Ajaz Khan, after 8 hours of interrogation in connection with a drug case: Narcotics Control Bureau

— ANI (@ANI) March 31, 2021
Last year, Ajaz Khan hit headlines as he was arrested by the police for making objectionable statements on social media. After #ArrestAjazKhan trended on social media, action was taken against him. "We have charged Mr. Khan for promoting enmity on grounds of religion; waging, attempting to wage or abetting waging of war against the government; intentional insult to provoke breach of peace and disobeying an order promulgated by a government servant under the Indian Penal Code," Deputy Commissioner of Police (Zone IX) Abhishek Trimukhe said then. He was granted bail after a few days. (
Also Read:
Ajaz Khan Arrested: From Sending OBSCENE Pic To A Lady To Being Accused Of Possessing Banned DRUGS - Ex-BB Contestant's Controversial Life
)
Image Source: Instagram/iamajazkhan