Bigg Boss OTT: Akshara Singh Confesses To Neha Bhasin That She Likes Pratik Sehajpal; Bhojpuri Actress Also Tells Her Pratik Is Using Her
While clearing out her differences with Neha Bhasin, Akshara Singh confessed that she has feelings for Pratik Sehajpal. Read On!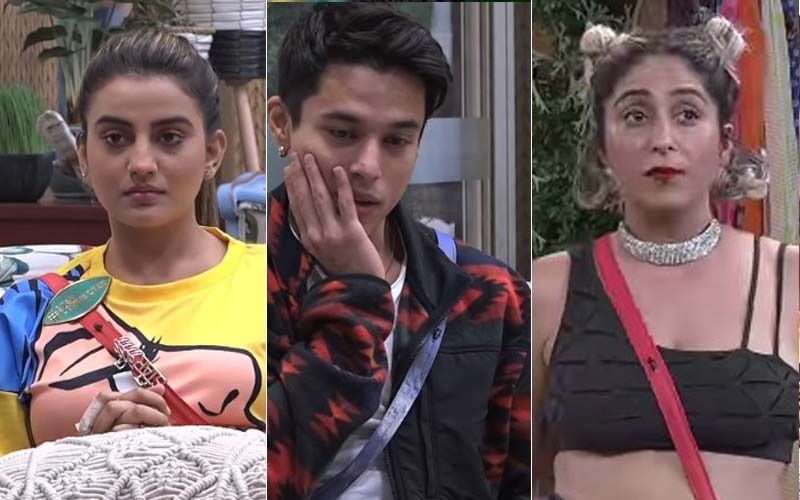 Bigg Boss OTT has been making a huge buzz ever since it premiered on August 8. Right from romance brewing between connections, ugly fights to making shocking revelations, Karan Johar hosted reality show has been witnessing some high voltage drama lately. Notably, with each passing day dynamics in the BB house are also changing with contestants sorting out their differences. In the latest episode, we saw Akshara Singh and Neha Bhasin, who were at loggerheads, decide to clear their misunderstandings. While doing the same, Akshara confessed that she likes Pratik Sehajpal.
Both were seen sitting and chatting together. Neha told Akshara that she did not like her comment 'Mard le jaate ho'. Reacting to the same, Akshara clarified that she never said that statement. The popular Bhojpuri actress explained that her exact words were "mere aadmi par nazar hai." The singer then asked her why she got offended when she told her that she was behaving like his wife. Akshara mentioned that she liked Pratik Sehajpal. On hearing this, the singer revealed to Akshara that she had no idea about her feelings for Pratik.
Bhasin further also clarified that she never had any feelings for Pratik or for her former partner Millind Gaba.
Later, Akshara warned Neha about Pratik's game and stated that earlier when Pratik was her connection, he always cribbed how Neha was after him, adding that he always gave an impression that Neha was forcing herself on Pratik. Akshara also warned the singer saying that Pratik is using her for the game because she is much more popular than him and he is just two reality shows old.
However, later Neha went and told the entire conversation to Pratik and confronted him. The actor denied all the allegations.
Meanwhile, Divya Agarwal, Millind Gaba and Akshara Singh have been nominated for this week's eviction.
Image Source: Instagram/ vootselect/