Bigg Boss OTT: Sofia Hayat Slams Karan Johar For His Hosting Style, Calls Him Worse Than Salman Khan
Sofia Hayat, who was seen in Bigg Boss 7, feels Karan Johar is promoting nepotism and violence in the show.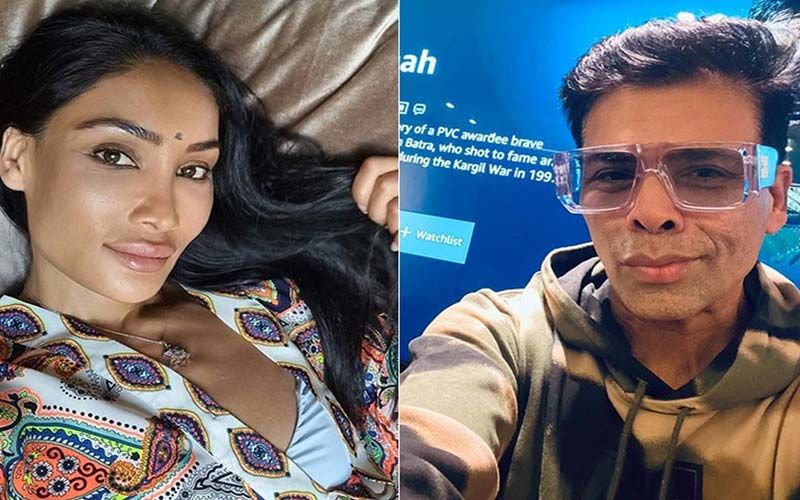 Former Bigg Boss contestant Sofia Hayat has expressed her displeasure over Bigg Boss OTT host Karan Johar's skills. She said KJo is promoting nepotism and violence on the show. She says had this show happened in the United Kingdom, it would have been pulled off the air with immediate effect.
As reported in ETimes TV, Sofia said, "Karan is worse than Salman Khan! They are promoting violence and nepotism... if this show was on in the UK, they would take it off-air immediately because it incites violent behaviour and aggression. Karan is playing up to the old ways of insulting people to get high TRPs. It's an old formula of Bigg Boss."
Sofia feels Karan and the show are insulting India's culture. She said, "India is the land of spirituality, where there is a religious dharma to not harm anyone. Karan and Bigg Boss are going against this dharma. They are insulting God's will of peace and love and they are promoting violence, nepotism, swearing, and disrespect of humanity. They are laughing at people's misfortune. I would never go on such a show again that encourages people to get angry and hurt people."


Image source: Instagram/karanjohar/sofiahayat/voot