Divyanka Tripathi Pregnant? Hubby Vivek Insists Her To Admit It! - Video
Divyanka Tripathi's pregnancy rumours have been doing the rounds, ever since a picture of the actress surfaced online. We met her at the red carpet of the Telly Awards 2019 and were surprised when Vivek Dahiya told his wife to accept the truth!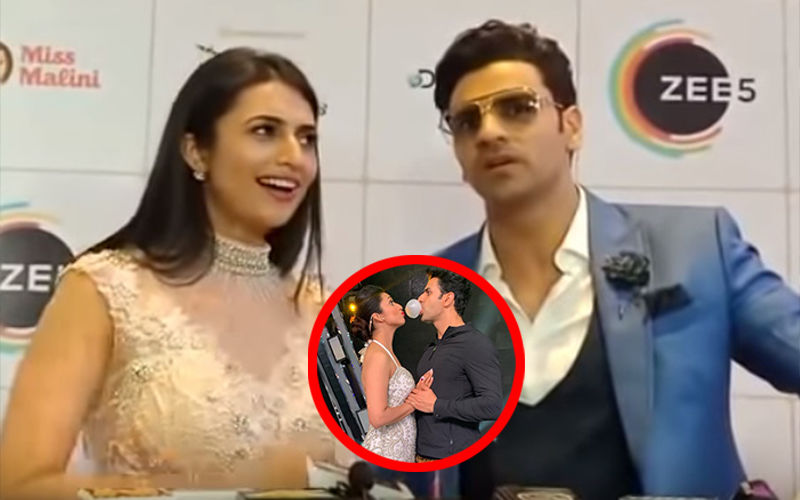 Yeh Hain Mohabbatien
actress
Divyanka Tripathi
often makes headlines due to her work and her personal life. Recently, a picture on social media created havoc in actress' life as the platform went berserk saying Divyanka is pregnant. The picture in question was the one with her hubby Vivek Dahiya on the sets of The Voice. It was shared by
Vivek Dahiya
on Instagram.
When the lovely actress walked down the red carpet with hubby, Vivek Dahiya at Telly Awards, 2019, recently, we couldn't help but question her about what's happening? While we all waited for Divyanka to react, Vivek's answer left us surprised, as he coaxed the actress to spill the beans and tell everyone that she is indeed pregnant. But hang on, hold your horses and watch the video (at 1 minute 59 seconds) below to know the real element of surprise:
Clearly, Vivek was pulling Divyanka's leg and mocking the rumours. At the start of the video (at 0:59), the actress also reveals how the rumours started and that her picture from The Voice was badly morphed with a big bump. To which, Vivek even added a humorous touch and said, "That's not an edit. It's the truth. We have removed it and kept it aside, today. It is detachable. Whenever we feel like it, we attach a pillow and go and some days just remove it- as and when we like."