EXCLUSIVE! Pankit Thakker Calls Huma Qureshi's BRALESS Look 'Indecent And Inappropriate'; Says She Should Take Inspiration From Sonakshi Sinha's Fashion Choices!
Pankit Thakker clarified that the two look stunning in their own styles, however, Huma's braless look does not appear to be in good taste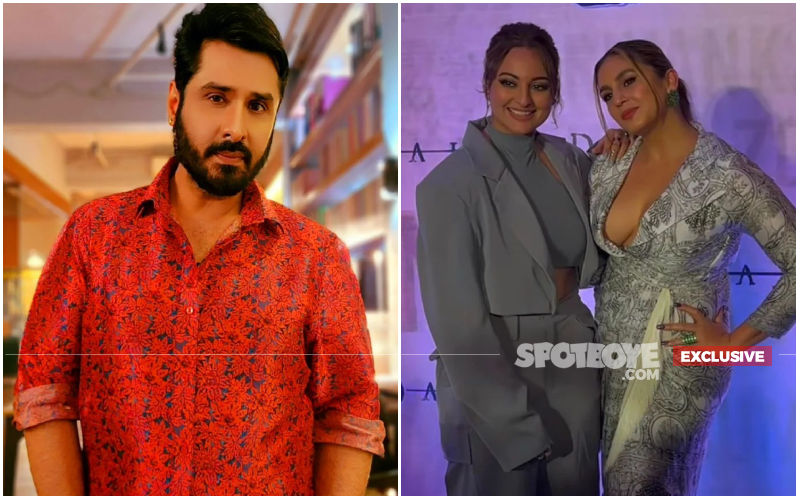 'Janam Janam Ka Saath' actor Pankit Thakker has taken offence over actress Huma Qureshi's braless look and has suggested her to take inspiration from Dabangg actress Sonakshi Sinha. He also clarified that the two look stunning in their own styles, however, Huma's braless look does not appear to be in good taste. He also noted that Indian society is conservative and one should dress accordingly.

The Dill Mill Gayee actor continued, "The way one dresses reflects their personality and approach towards life. In India, we are proud of our culture and values and it is essential to adhere to them, even while being modern and fashionable. Indian society has always prioritized modesty and decency, especially when it comes to women's clothing. Therefore, it is important to recognize the impact of our choices and the message they send out to the society."
Applauding Sonakshi Sinha for her sartorial choices he added, "In light of this, I appreciate Sonakshi Sinha's choice of dressing, as it represents modernity and modesty in a balanced manner. Her attire was simple yet chic and elevated her natural beauty, while also appealing to the Indian values system. She dazzled in her outfit, which reflected her grace and elegance without going overboard. By choosing such an attire, she set an example for young women to show that it is possible to be fashionable and yet remain true to one's roots."
Talking ahead he said, "Contrarily, Huma Qureshi's braless appearance showed an excessive display of skin which was not in line with the conservative Indian ideology. It was indecent and inappropriate attire for a public event, especially considering the moral values and modesty held by Indian culture. Dressing in such a way sends out an impression of being rebellious and disrespectful to the traditional Indian values."
Pankit feels celebrities need to be responsible for how they inspire the youth.
He told SpotboyE, "As celebrities, we need to be mindful of the impact of our choices, particularly when it comes to our attire. The influence we have on people is significant and we must lead by example. We should realize that Indian traditions and cultures are unique and beautiful, and we should always respect them in our dressing sense."
On the professional front, Pankit is known for shows like Kabhii Sautan Kabhii Sahelii, Bohot Pyaar Karte Hai, Aapki Nazron Ne Samjha and Bahu Hamari Rajni Kant among others.
Image Source: Instagram