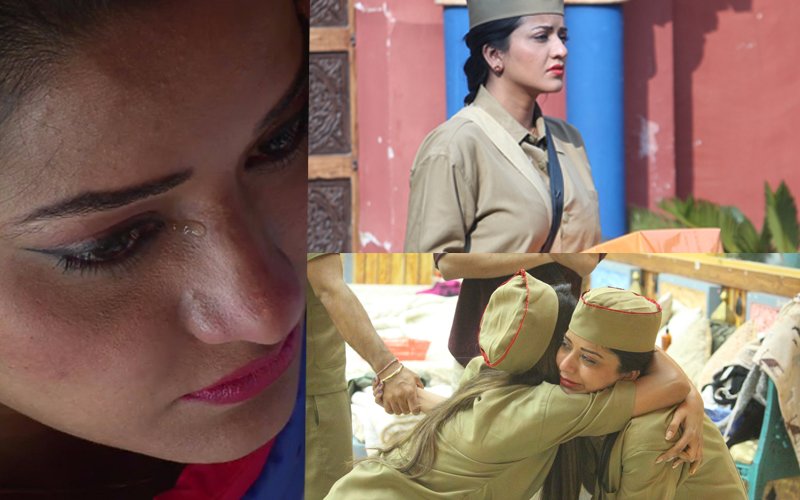 Mona Lisa seems pretty depressed these days. Why do we say so? Well, the Bhojpuri and South actress's performance in tasks has deteriorated further (Bigg Boss 10, Day 86: Manu & Nitibha Have A BIG Showdown!, Jan 10).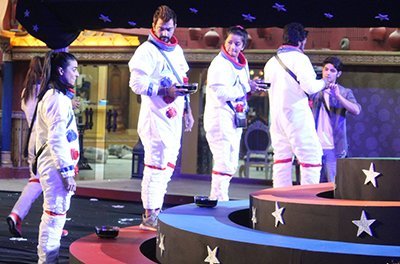 Besides this, Mona has lately been getting off on the wrong foot with the contestants. Right from a spat with Priyanka Jagga (Bigg Boss 10, Day 66: Lopa Alleges Swami Om Lifted Her Dress Up!, Dec 21) to raising her voice on Rohan Mehra (Bigg Boss 10, Day 31: Captains Rohan And Mona, Get Into An Argument; Challegers Are Left With A Bitter Mouth, Nov 16), she has done it all.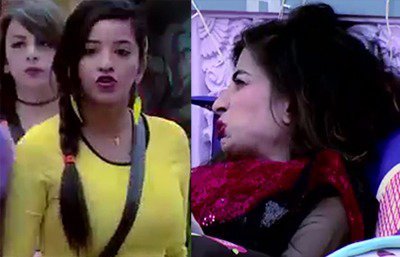 Rumours were also strong about Mona's close friendship with inmates Manu Punjabi (Bigg Boss 10, Day 26: Mona Lisa chooses to dance with Manu, rejects Manveer!,Nov 11) and Manveer Gurjar. The allegations were so strong that when her real-life boy friend Vikrant entered the show, he gave both the boys a cold shoulder (Bigg Boss 10, Day 67: Mona CHEATING On Her BOYFRIEND Vikrant With Manu?, Dec 22).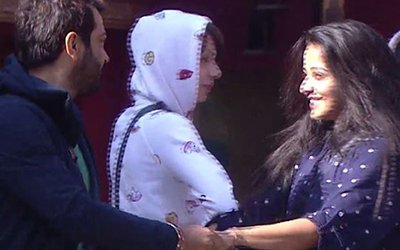 Further, Mona has also had a number of fights and breakdowns in the show (Bigg Boss 10, Day 64: Swami Omji Challenges Manu, Mona Lisa Breaks Down, Dec 19)( Bigg Boss 10, Day 71: Bani And Gaurav's 'Diplomacy' Irks Housemates, Mona UPSET With Manu, Dec 26).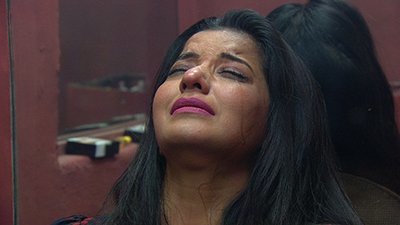 Wondering why we are tracking her journey? Well, Bigg Boss announces this week's Nomination Process and Mona may be the first contestant to cave in.

For this task, the contestants are made postmen and handed over a parcel that has been sent by another housemate's family. To save themselves from nominations, the contestants will need to rip open the gift in their hand and burn it. On handling the parcel to the right owner, the contestant will automatically get nominated.

As soon as the task begins, Manu tells Mona to be strong, but given the dilemma on her face we wonder what will her decision be.

Lopamudra Raut and VJ Bani keep the decibels low.

Wouldn't you like to know that why we suspect Mona Lisa's 'exit' to be a gimmick? Rumours are flying that Mona is all set to tie the knot with boyfriend Vikrant Singh Rajpoot in the Bigg Boss house. Rings a bell? You may recall that Sara Khan had got married to her then boyfriend Ali Merchant in Season 4 of the reality show.

Wonder, how will Manu and Manveer react to the scenario.

Let's see if Mona is indeed the next contestant to bid adieu to the reality show.

Image Source:colors