Ghum Hai Kisikey Pyaar Meiin: Fans Request Ayesha Singh To QUIT The Show As Her Character Sai Is Being Made Into A Doormat By The Makers
Netizens have taken to social media and requested Ayesha Singh quit Ghum Hai Kisikey Pyaar Meiin as the makers are showing Sai as a doormat, who has nothing more to offer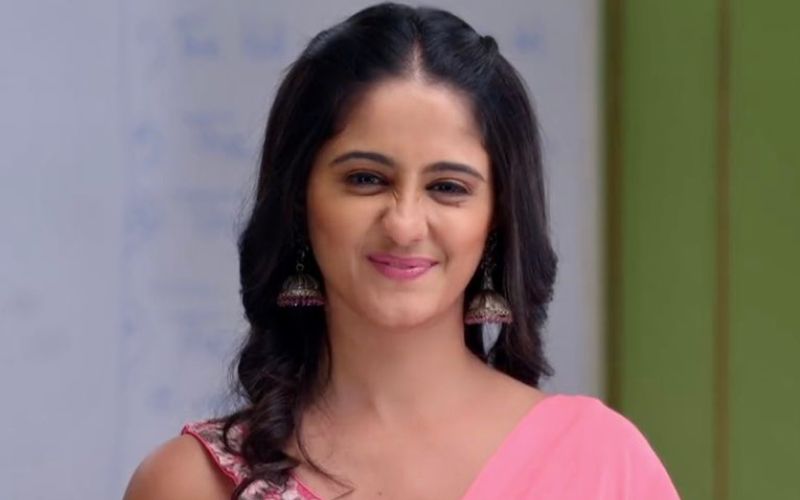 Star Plus' one of the most popular shows Ghum Hai Kisikey Pyaar Meiin, has been on the receiving end of hate for quite some time now. Starring Neil Bhatt, Aishwarya Sharma and Ayesha Singh in the roles of Virat, Pakhi and Sai, the show often trends on Twitter for all the wrong reasons. It has become one of the hot topics of discussion on social media with fans often requesting Ayesha to leave the toxic show.
Take a look at all the tweets:
I really hope that after the show ends & Ayesha gets her voice back.She should tell the world about the bias of the channel & PH for those two unprofessional actors who did tantrums and ruined the whole storyline for their insecurities & jealousy #GhumHaiKisikeyPyaarMeiin

— SSingh (@SSingh808717) February 8, 2023
Welcome to doormat Sai. Nothig special is left with Sai char. She is just another doormat fl who wants2 please every1 even at cost of her self respect. Sai lets people to walk over her and she is the cause of her own miseries. Why blame V & P & CN folks? #GhumHaiKisikeyPyaarMeiin pic.twitter.com/x4LkaHJsJ5

— MusukuniVellu (@MusukuniV) February 8, 2023
The current track of the show focuses on Virat, who is currently married to Pakhi, threatening to take away Vinayak's custody from Sai, which has garnered a lot of hate from the audience. It will be interesting to see how the future episodes pan out as Sai, who was hell bent on fighting a legal battle to take her son's custody, has now backed out.
Image Source: Twitter