Ghum Hai Kisikey Pyaar Meiin SHOCKING Twist: Virat Dreams Of Reuniting With Sai, Vinu and Savi; Netizens Demand A New Male Lead- WATCH
Netizens bash the makers of Ghum Hai Kisikey Pyaar Meiin for the the new promo, demand a new male lead for Ayesha Singh's character Sai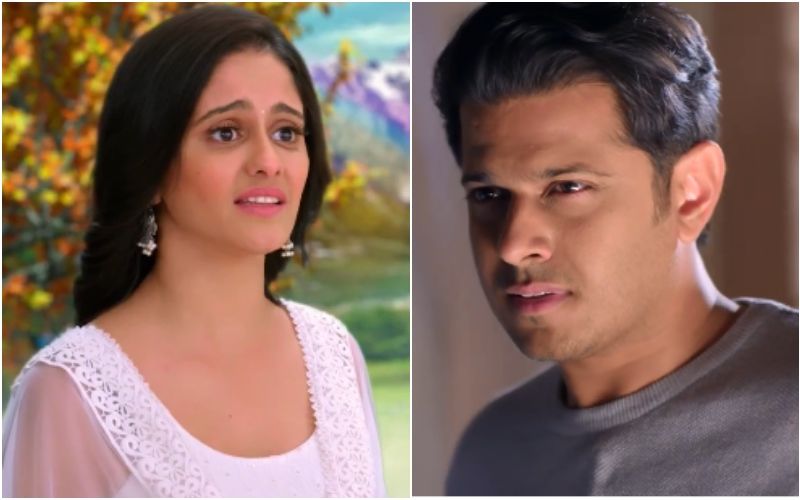 Star Plus' much loved show Ghum Hai Kisikey Pyaar Meiin has been garnering love from all corners and it has also maintained its spot in the top 5 on the TRP list. Starring Neil Bhatt, Aishwarya Sharma and Ayesha Singh in the roles of Virat, Pakhi and Sai, the show's current track is generating a lot of hate from the audience. The show has become one of the hot topics of discussion on social media. Netizens have yet again bashed the makers of the serial for releasing a weird promo.
In the past few episodes it was seen that Sai learns that Virat knew the truth about Vinayak being Vinu. Giving him an ultimatum, she bashes her ex-husband and tells him to inform Pakhi about the entire truth. She tells him she will take Vinu away. Pakhi then goes on to take Vinu away and a furious Said blames Virat. It was also seen that furious with Sai, Virat emotionally abuses her and stops her from slapping Pakhi. He goes on to tell Sai that she is not Vinu's mother as neither has she given birth to him nor has she taken care of him.
ALSO READ: Ghum Hai Kisikey Pyaar Meiin: Netizens Declare The Show Is DEAD For Them As Virat INSULTS Sai And Stops Her From Slapping Pakhi
In the video, that is now going viral on social media. Virat dreams of a woman in white clothes running away from him. As he calls out to Pakhi and tells her to stop, he sees Vinu and Savi running towards the lady. All three of them start running again. When Virat finally catches up to them, the lady turns around and it is revealed that it was Sai all along. When she asks him to join them, Virat holds her hand. He wakes up from his slumber, calling out to Sai which is overheard by Pakhi.
Netizens are unhappy with the ongoing storyline and bashed the makers for bad editing and bad scripting of the promo. Not only did many dub the promo as clownery, other demanded a new male lead for Sai. One wrote, "Peak clownery..bhai kam se kam achi editing toh karlo." Another wrote, "Yeh admi pagal hai kea? Iss se decide kiun nai ho rha hai?" Other wrote, "Humko sai keliye virat nenhi ek new lead chahiye.virat ko pakhi sath rehena theek hai." Another said, "#boycott virat chauhan...saale ko serial se hi nikal dena chiye...jaake pakhi ke sath hi rahe wo...he is doing all illegal works aur serial wale uss haramkhor ko support kr rhe... Writers marne gye hai ya nashedi ho gye hai...#boycottghkpm."

Well, one thing is certain, Neil Bhatt's Virat is currently one of the most hated fictional characters on Indian television. Now that fans have demanded the end of SaiRat, it will be interesting to see how the future of the show pans out.