HINA VS HANSIKA: Do South Heroines Have To Be Bulging? NONSENSE, Say Raai Laxmi, Shilpa, Nidhhi, Sonal, Mahek...
Hansika Motwani's comments against Bigg Boss 11 contestant Hina Khan has had many takers. Most of them are aghast at Hina's thought process. Raai Laxmi, Nidhhi Agerwal, Mahek Chahal, Sonal Chauhan, Aashka Goradia, Madhoo and Shilpa Shirodkar express their stand on the on-going war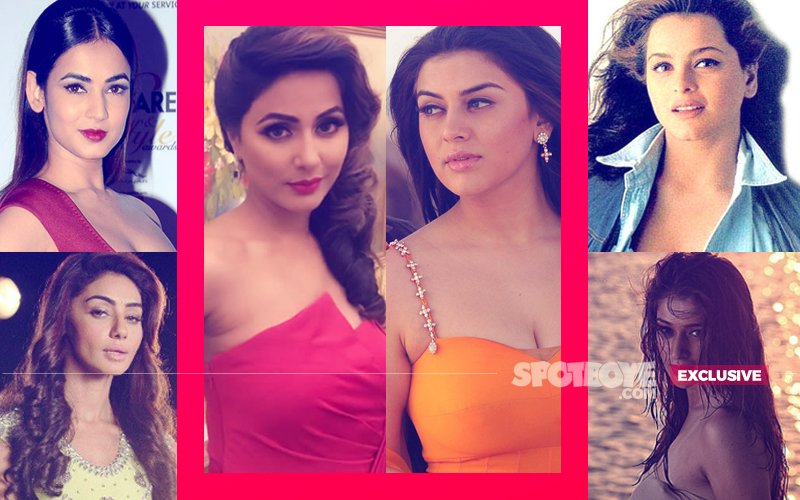 It's getting dirtier in the Bigg Boss House as Shilpa Shinde has called the South industry as 'Chaalu' and 'Chor', the first word having terrible connotations. And before that, her co-contestant in the house, Hina Khan lashed out at South filmmakers saying that they insist on their heroines to be bulging. This in turn antagonised Hansika so much that she went hammer and tongs against Hina on her Twitter handle.

SpotboyE.com has it that many heroines who have worked down South have found Hina's comment as derogatory but have still not come out to fire salvos at her.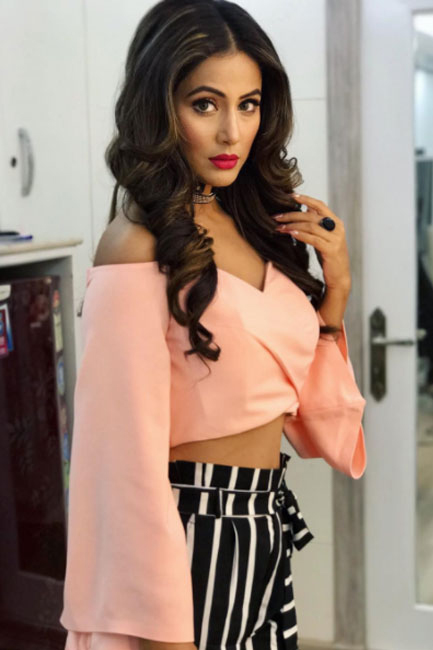 Hina Khan Looks Stunning

This morning, we spoke to a few of them, and holding their dignity in check, they drove home their point that Hina's viewpoint was nonsensical.

Said Raai Laxmi, who has down 49 films down South and awaits her first Bollywood flick Julie 2 to hit theatres, retorted, "What nonsense! It's just that people in South generally like curvy women. There is no such criterion that women should be bulging."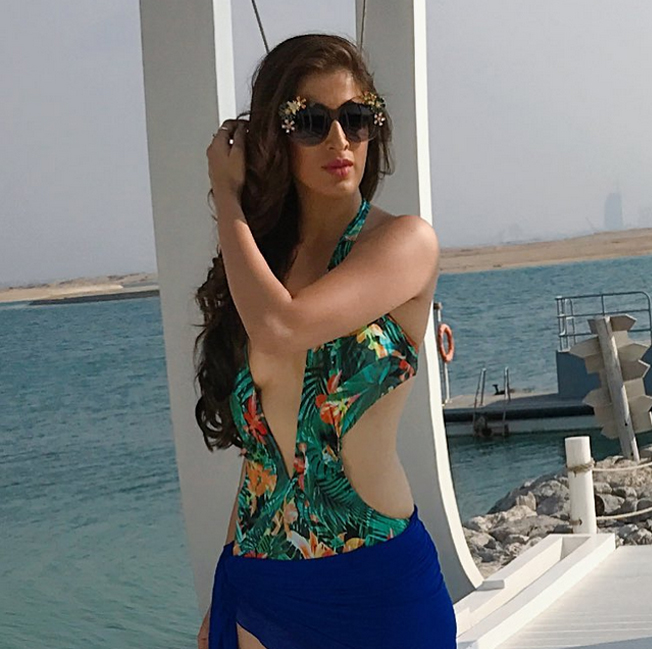 Raai Laxmi In Julie 2

Sonal Chauhan who has done 5 South movies till date, was quite vocal is siding Hansika. She said, "It has never happened to me. Clearly, Hina is ignorant. She needs to get her facts right. What an absurd statement to make."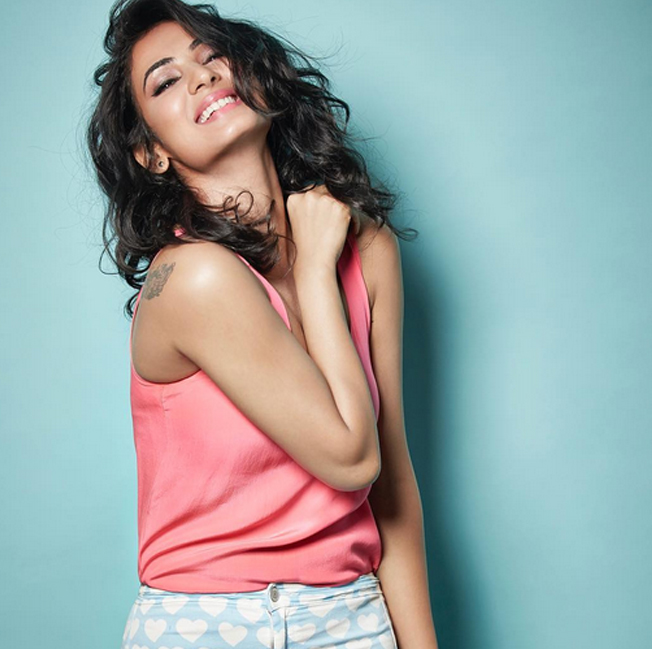 Sonal Chauhan

Mahek Chahal too was quite vocal. "Maybe Hina is too skinny, which is why the South filmmakers asked her to put on some weight. So probably she thinks that this is the case with every actress down South. I am sure she has misunderstood."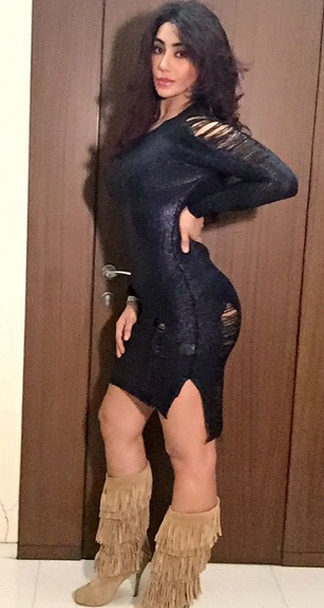 Mahek Chahal Poses For A Photo Shoot

Shilpa Shirodkar hit the nail on the head, "If Hina's statement is true, I would have been a superstar in South. I was never thin."

Added Shirodkar, "We are one industry. It is not fair (on Hina's part) to have spoken like that."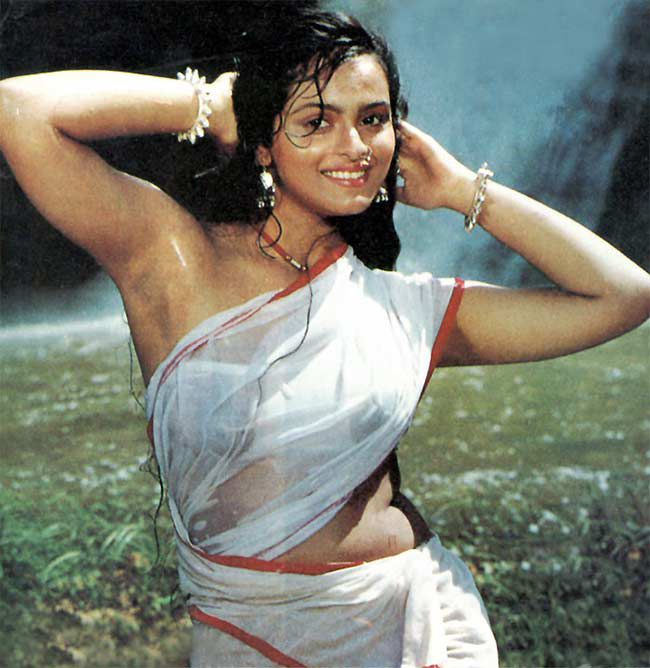 Shilpa Shirodkar In A Bold Avatar

Shirodkar also chipped in with Shilpa Shinde calling the South industry 'Chalu' and 'Chor'. "Apne hi log apni hi industry ko aise waise naam dete hain aur phir bolte hain that we are family."

Said Madhoo, who has done several films down South, "I don't think Hina is right. Watch the films. Look at the heroines, and you will know that it's not true."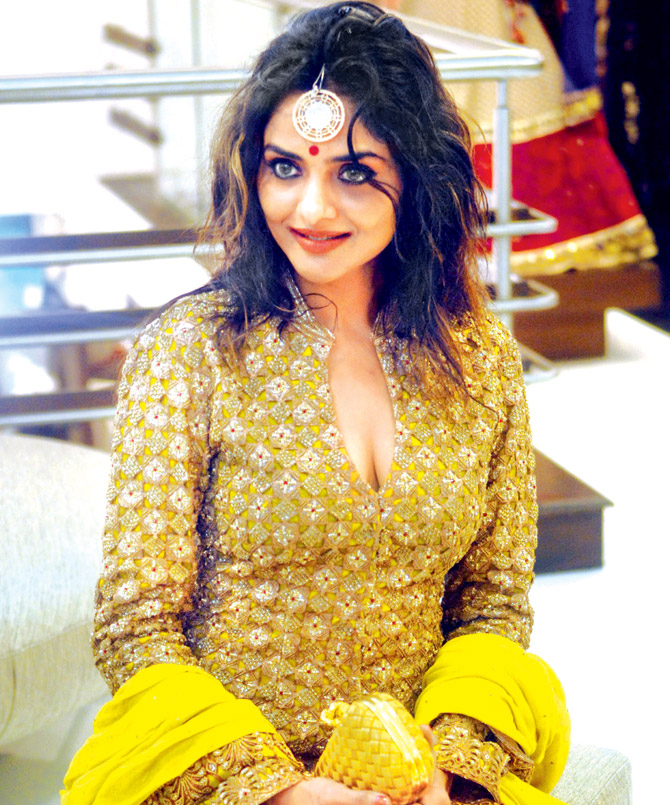 South Indian Actress Madhoo

So yeah, maybe Hina might settle down in her drawing room after she is out from Big Boss 11 and abide by Madhoo's advice.

Nidhhi Agerwal too does not endorse Hina's perspective. "Acting is what makes you a heroine. It's not the type of body that matters," quipped the Munna Michael actress who hails from Bangalore.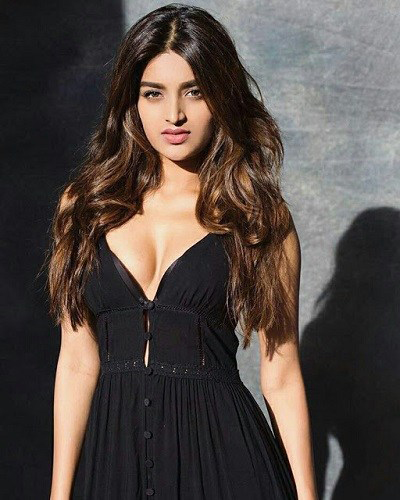 Nidhhi Agerwal Looks Hot In A Black Dress

Aashka Goradia, ex-Bigg Boss, refused to take sides and simply said, "Everyone has a perception about the industry and the way it works, everyone has a different story and a version. I would say 'each to his own'."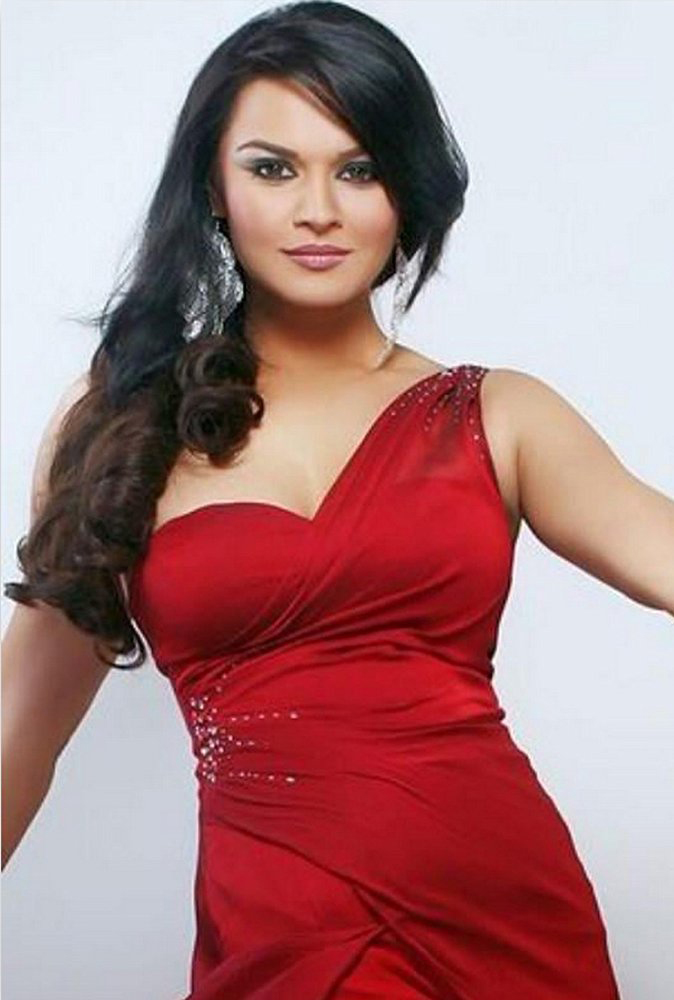 Aashka Goradia Ex-Bigg Boss Contestant

By the way, for those who've come in late, here is Hansika's outburst of yesterday:
Aage aage dekhen hota hai kya!


Image Source: instagram/maheckchahal, instagram/raailaxmi, instagram/hinakhan, newsmaffat, famouspeopleindiawold, revolvy, punjabigram, xossip & india