Indian Idol 12: Shilpa Shetty Reveals She Was 'Secretly' Dating Raj Kundra While Shooting For Life In A Metro, Big Brother
On Indian Idol 12, Shilpa Shetty opened up about 'secretly dating' Raj Kundra back when she was shooting for Life In A Metro, and Big Brother. Read on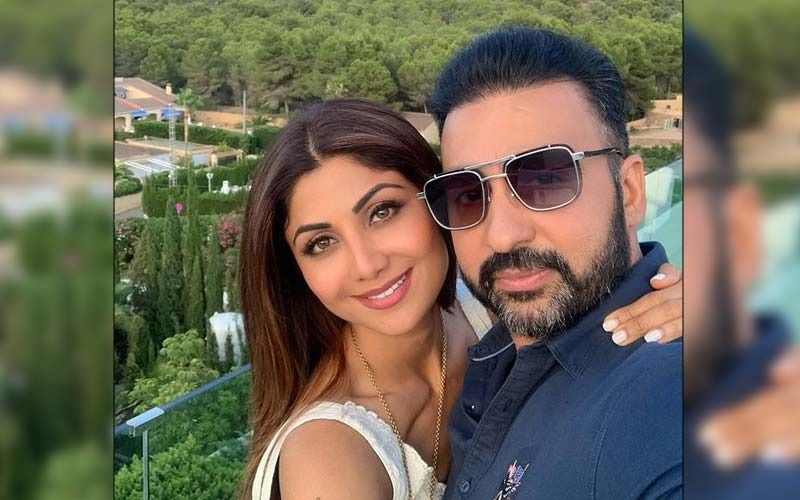 Shilpa Shetty and Raj Kundra make for an adorable couple, and they often shell out major couples on social media. Their romantic posts for each other, their adorable videos and fun banter are what fans go gaga over! Did you know Shilpa Shetty and Raj Kundra were secretly dating back when the actress was shooting for her film Life In A Metro? Shilpa Shetty made the confession on Indian Idol 12. The actress recently graced the stage of the musical reality show, and revealed this while talking about the song 'In Dino' from Life In A Metro.
After a contestant's performance on In Dino, Shilpa got a bit emotional, and recalled the old days when she was secretly dating Raj Kundra. She said that the song is special to her as she and Raj both have a memory attached to it. She said that she had been shooting for Life In A Metro, and had also gone to the UK to shoot for the reality show Big Brother. "I was sure that BB would not last long, but one week turned into three weeks and three months and eventually I stayed there for five-six months," she said. Further Shilpa Shetty added that this meant that her Metro shoot was stalled, however, Anurag Basu was very generous and said that whenever she had the time, she could return and that he would shoot her portions of the film first.
"At the same time I met Raj and he liked 'In Dino' song very much. I made it my ringer tone as well. Whenever this song plays, a smile comes on my face," said Shilpa Shetty.
Meanwhile, Raj Kundra recently attended Harman Baweja and Sasha Ramchandani's wedding. Shilpa Shetty couldn't attend the wedding, but she did share a video of Raj Kundra dancing at Harman's sangeet ceremony, and the actress was all praise for her hubby.
Check it out here.
Image Source: Instagram/Raj Kundra