Karan Mehra Claims Estranged Wife Nisha Rawal Had Switched Off All Cameras In The House On The Day Of Their Nasty Fight; Says, '(Everything) Was Planned In Advance'
Karan Mehra's residence has cameras installed in the house, excluding their bedroom but he claims they were switched off by his estranged wife Nisha Rawal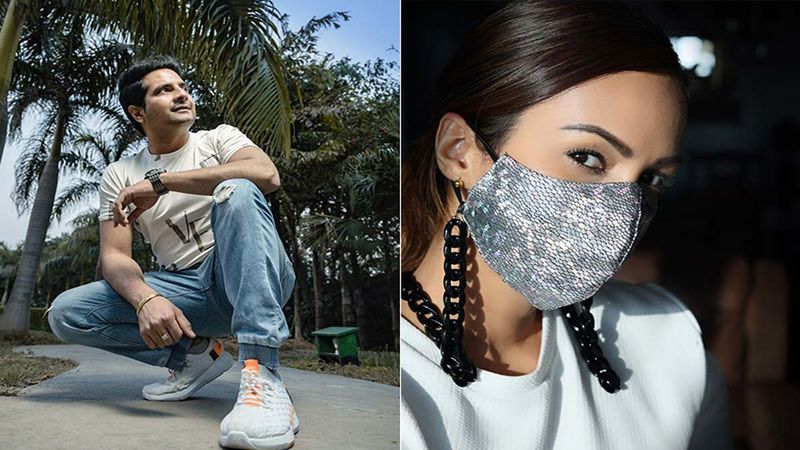 Television couple Karan Mehra and Nisha Rawal feud is getting nastier with each passing day. Now as per reports in Times of India, Karan stated there are cameras installed in the house but the footage of their fight is not recorded as the cameras were off when the couple had the ugly altercation. The actor shares that they have cameras in the house excluding the bedroom. Also the camera in his living room would have captured the spot where Nisha banged her head against the wall.
Karan said, "There are seven cameras in our 4BHK apartment. Every room has a camera barring the bedroom. The camera in the hall is installed at an angle that could have captured the area where she hit her head against the wall. But then, I realised that Nisha had switched off the cameras in the house. If we had the footage, things would have been clearer, but the main control was switched off. Everything seemed to have been orchestrated and planned in advance."
On being quizzed on the same, Nisha affirmed the cameras being switched off by her some time ago. Nisha stated he behaved properly in front of the camera and abused and hit her in the bedroom where they did not have camera.
Nisha said, "Yes, the cameras were off, and I had switched them off some time ago. Karan would be on his best behaviour, be nice to me and play with our son Kavish wherever there were cameras, while in the bedroom where we didn't have a camera; he would abuse and hit me. So, I had switched off the cameras many days ago. Now, the police have confiscated the DVR, which would record everything." ALSO READ:
Karan Mehra Accuses Nisha Rawal Of Beating Him Up; Says 'There Came A Point When I Became Suicidal'
Image Source: Instagram/realkaranmehra/missnisharawal