Karanvir Sharma On Being Slammed For Playing A Patriarch In Shaurya Aur Anokhi Ki Kahani- EXCLUSIVE
In the entertainment industry, actors often find themselves being loved and also hated for the characters they play. Karanvir Sharma finds himself in a similar situation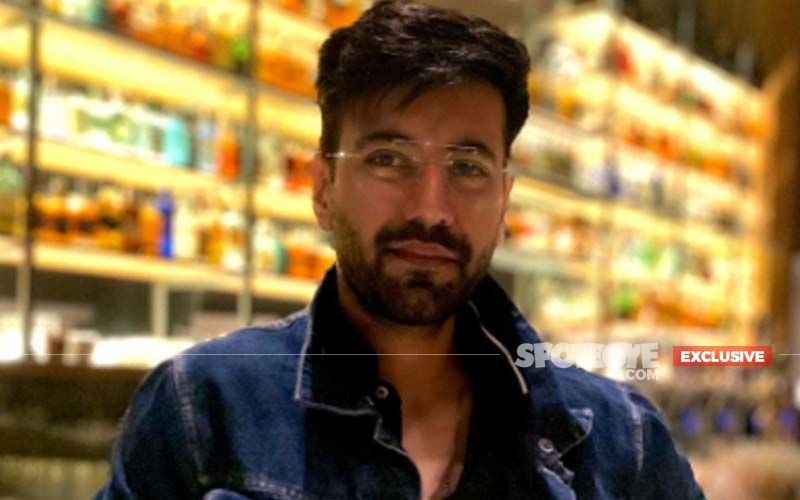 Karanvir Sharma, who is all set to play Shaurya in Star Plus' next Shaurya Aur Anokhi Ki Kahani, has been receiving mixed reactions for his character ever since the channel has telecasted promos. The actor is playing the role of Shaurya Sabharwal, the scion of the Sabharwal family and a man with abandonment issues and a deep prejudice that working, independent women are selfish and opportunist.
Now, talking to SpotboyE.com exclusively, Karanvir reacted to the reactions he has been receiving, "I have received good and bad reactions for my character Shaurya. When I say bad it's because of how patriarchal it is. The one who knows me personally is saying this is not you. How can you pick up something like this? I am someone who has always stood by all the causes which support women. I have enlightened women empowerment. But I have nothing to say as of now as there are so many things about the story which you can't reveal. Lets see how things turn up ahead. At the end it's a character. I have played a villain before. In my film Zid throughout the film I was a good guy and then the tables turn. I don't know why but people think that there is a bad boy image in me. That they feel I can portray it well and they offer me such a role."
ALSO READ: Karanvir Sharma On His First Kiss And Bedroom Secrets. Actor Gets Naughty!
Karanvir informs us that he always gets offers for the characters which are extremely opposite from his real life personality, "I am not a bad boy. I am a very simple guy. I don't even party much. I don't even remember when was the last time I met my friends. I am a family oriented and responsible person. Totally opposite to the characters which comes my way. Sometimes I also think about me which makes people offer me such roles."
ALSO READ: Girl In The City 2: Meera Sehgal Has Hit Rock Bottom, Who Will Help Her Out?
The actor also revealed how he is handling this, "I don't know I am just going with the flow at the moment because if I start analysing things or predicting things, I will just end up hampering my process and I don't want to do that. So, I feel better I should let it go."
Karanvir wants that more than his character, his co-star Debattama's character should do well, "I will be denying the fact that I have no expectations I do have. But that's about the show to do well. I want Anokhi's character to be appreciated more than my character. For the first time you must be hearing an actor saying something like that but more she will be appreciated. It will do better for the show's fact that she is the one from today's generation and bringing that change. So, I really want Debattama's character to shine out."
For preparing himself for this role, Karanvir also faced difficulty, "First of all, you have to believe what you are saying was the biggest challenge for me. I remember producers telling me Karanvir you have to believe it. Though you are not a bad person but if you don't believe it, you will not be able to make it look convincing for the audience."
Image source: Instagram/karanvirsharma/starplus