Kashmera Shah Takes A Dig At Sunita Ahuja; Says, 'Govinda Ji Is A Very Good Actor But I Don't Talk About Managers'
Kashmera Shah and Krushna Abhishek were spotted with their kids in the city on Saturday.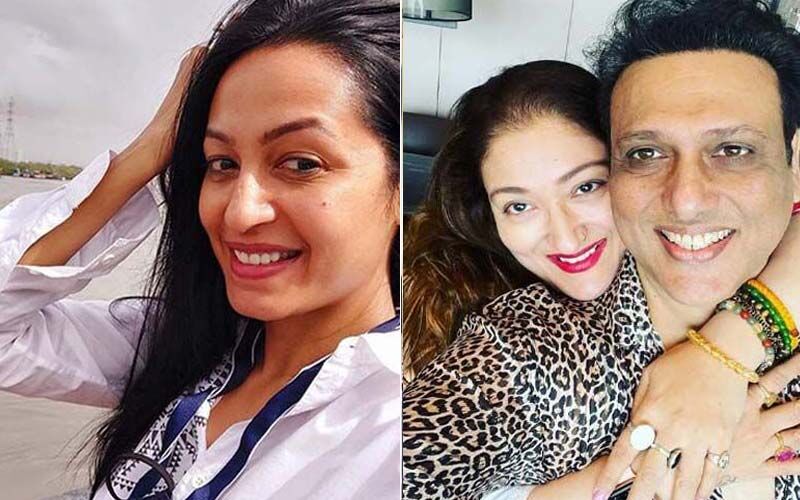 On Saturday, Kashmera Shah and Krushna Abhishek stepped out with their sons. The star couple posed for the shutterbugs and interacted with the paparazzi. When asked about their feud with Krushna's uncle, actor Govina, Kashmera said that he is a very good actor and took a dig at his wife, Sunita Ahuja.
According to Hindustan Times, a photographer asked Kashmera if she has a reaction to the statements being made amid the controversy. She asked, 'Who's doing it'. Kashmera then praised Govinda saying, 'Govinda ji is a very good actor. I really like him as an actor. But I don't know anyone other than that. I don't speak about managers."
A few weeks ago, in an interview with ETimes, Sunita said that she never wants to see Krushna's face again. Reacting to this, Krushna told SpotboyE, "I know my mami said a lot of things against me. Of course, I was upset. But now I feel they are so angry with me because they love me the most. Saying something as filmy as 'I don't want to see his face ever again' shows they are hurt. And you can only get hurt by someone who loves you." Krushna added , "I love my mama and mami. I seek their forgiveness."
Image Source:Instagram/SunitaAhuja/KashmeraShah