Kundali Bhagya SPOILER ALERT: Preeta And Mahi To Play Cupid, Duo Plans To Bring Palki And Rajveer Together
Kundali Bhagya's upcoming episodes will be an emotional roller as Mahi and Preeta will play cupid between Rajveer and Palki, who is engaged to another man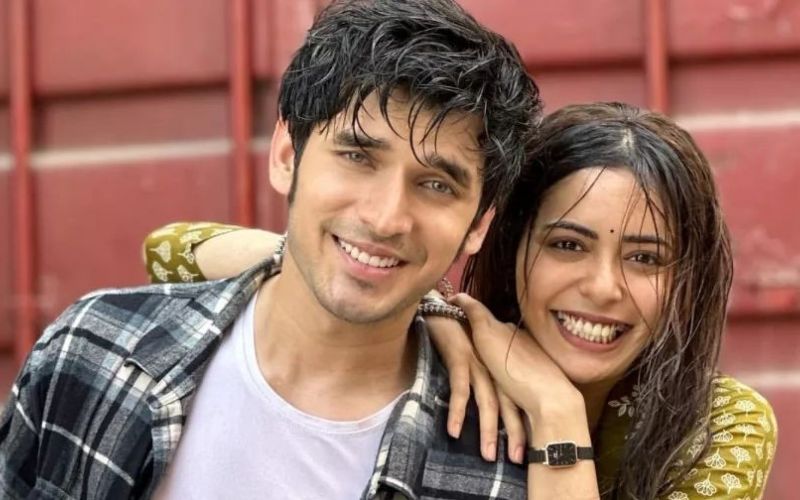 Ekta Kapoor's show Kundali Bhagya enjoys a separate fan base altogether. The ups and downs in Preeta, played by Shraddha Arya's, life often leave the fans teary-eyed. The show currently focuses on the love story between Preeta's son Rajveer, played by Paras Kalnawat, and Palki, played by Sana Sayyad. The current track showcases how Palki is unhappy with her engagement to another man, as she is in love with Rajveer.
Having gotten engaged for the sake of her mother, Palki's father encourages her to break off the engagement if she is not happy with it. On the other hand, Preeta teases her son about his love by expressing that he will have to tell her what his heart desires. Being the supportive mother that she is, it will be interesting to see if Preeta will play cupid in her son's life.
Mahi will also be seen confronting Palki and asking her if she is in love with Rajveer. However she will not be able to answer the question. Mahi will then take it upon herself to reunite her sister with her love. In the upcoming episodes, it will be seen that Palki's parents will get into a fight, where the father accuses the mother of wanting to ruin Palki's future so that their other daughter can become successful. Fans have been eager to know the reason behind the mother's dislike towards Palki.
It will also be seen that Preeta, who visits a temple will have a run in with Karan, played by Shakti Aanand, and Bani Dadi. However, she will be unable to recognise either of them. The upcoming plot twists will surely keep the viewers hooked to their television screens.
Image Source: Instagram