Lucknow Name Change: Uorfi Javed Issues Her Opinion On Rumours Of City's Title Change; Says 'I Want To Stay In A Democratic Rashtra'
Uorfi Javed has questioned the benefits of changing the names of places and said that the hopes to live in a democratic nation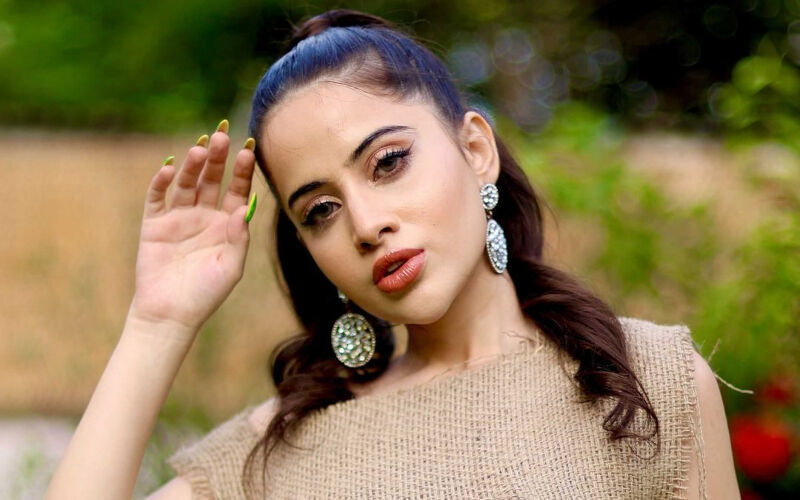 The Bigg Boss OTT contestant has questioned the benefits of changing the names of places and said that the hopes to live in a democratic nation, not a Hindi or Muslim state. Soon, she also clarified that she does not follow Islam or any other religion.
On Thursday afternoon, Uorfi shared a news article dated May 2022 and speculated that a change in the name the capital city of Uttar Pradesh, Lucknow. She shared a screenshot of the 2022 news article and wrote, "Faida batao koi Iska (Tell me about the benefits of doing this)? I want to stay In a democratic rashtra ! Neither Hindu rashtra (Hindu nation) nor muslim rashtra (Muslim nation)."
The news article detailed the Twitter reactions to a post by Uttar Pradesh Chief Minister Adityanath Yogi. The CM had welcomed Prime Minister Narendra Modi to the city with a tweet which read: "Sheshavatar Bhagwan Laxman ki pawan nagri Lucknow mein aapka swagat aur abhinandan (Welcome to the city of Lord Laxman)."
Lucknow's name change issue resurfaced earlier this week after UP deputy Chief Minister Brajesh Pathak talked about it and said that it is "well known that Lucknow's name earlier was Laxman Nagri," reported Hindustan Times.
Before the Hindu extremists start attacking me let me tell y'all , I do not follow Islam or any religion as a matter of fact . I just don't want people to fight because of their religion

— Uorfi (@uorfi_) February 9, 2023
He added that the government may accordingly work on it.
Coming back to Uorfi's tweet, she followed it with a disclaimer and wrote: "Before the Hindu extremists start attacking me let me tell y'all , I do not follow Islam or any religion as a matter of fact . I just don't want people to fight because of their religion."
Image Source: Instagram