Mahabharat Actress Shafaq Naaz On Suffering Slip Disc: 'Always Have Fear Of Coronavirus While Visiting My Physio Therapy Clinic'- EXCLUSIVE
Actress Shafaq Naaz has unfortunately suffered a slip disc during this crucial time. We got in touch with the actress to know how she is feeling and managing alone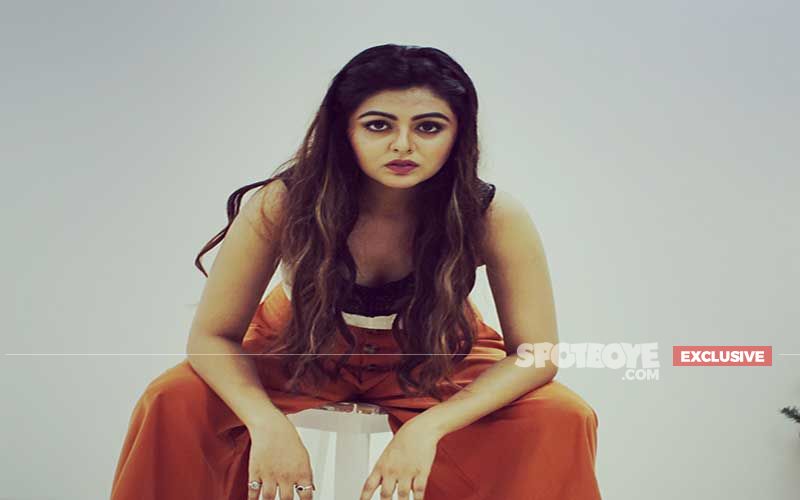 Actress Shafaq Naaz, who has been part of many popular shows like Mahabharat and Chidiya Ghar to name a few, suffered slip disc recently. After which her long time friend, Farnaz Shetty was taking care of her. However, Shafaq has now moved back to her house and managing things alone.
We spoke to her at length about her health and how she is managing alone during the crisis. Excerpts from the conversation:
How is your health now?
It will at least take 20 more days to recover as I have a severe muscle pull and slip disc.
Now that you are back to you house, who is taking care of you?
I stay all alone but thankfully have some good friends who take care of me by taking turns. Duties have been assigned to them for taking me to the clinic for my treatment.
How often are you visiting hospital?
It's a scary situation for me as I step out of the house daily because of my physio therapy. I always have Coronavirus on my mind, though the clinic is really good and they are sanitizing the bed and everything properly. I have stopped watching news as it becomes scarier seeing the growing numbers.
I really don't know when this whole situation will get back to normal but I am sure our industry will be the last one to start. And after that also, we actors will suffer the most as anyway an actor has to struggle a lot for good offers and then we wait for long three months to get the money. And as the economy is so badly affected, we may have roll back on our remuneration drastically to survive.
You think this three months payment process should be changed?
Definitely because it becomes very difficult for actors to survive. Especially in a city like Mumbai where rents are high and maintaining a lifestyle so expensive. In Hollywood, actors receive royalty amount till the time their show is on-air but it's not the case here.
Have you personally faced any delay in payment?
I think every actor must have faced. I remember when I started my career for the longest time, I traveled by bus and train and that money I had to put from my pocket because the work I am doing today will be paid to me after long 3 months and managing those three months was not easy. I think actors struggle a lot and to end that struggle this 3 months payment cycle should be changed.
Will it be difficult to find work after lockdown?
I think semi-known faces may get work easily as many actors who couldn't afford to survive have gone back to their hometowns now.
Are you watching your show Mahabharat?
Not really but because of its re-run, I have realised one thing that it's extremely popular. Like after I fell ill and stopped posting things on my social media a lot of messages and comments came to me asking, how am I feeling? Why am I not posting anything? It feels good to see people care and remember you.