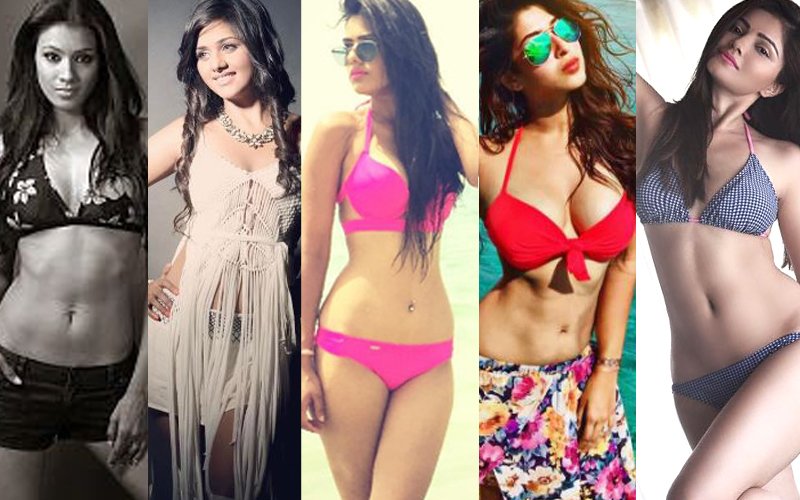 Social media gives us an opportunity to take a peek at the personal lives of our films stars. Be it an American pop star posing nude while pregnant or a Bollywood star flaunting her gym-honed bod in a bikini, we are all praise for the displays.

But the double standards start when the ladies of the small screen do the same. They too have tens of thousands of followers on social media, be it Instagram or Twitter, but as soon as they post a picture which shows off even a hint of skin, the trolls come out.

Because they play conservative women on TV, they are expected to be pallu-clad and coy in real life too. And when a young TV star decides to sport a bikini for a photoshoot or in real life, they face vile abuse on social media and the word 'slut', is thrown around a lot.

The time is right to talk to people who matter in this controversy.


First up we called Nia Sharma, the TV star whose recent response to slut-shamers on Instagram grabbed headlines.

She refused to comment, clearly she was sure that her answer lay in the Instagram counter-attack of hers which became the hot topic of conversation.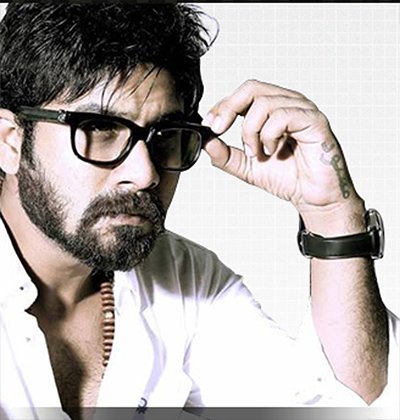 Image Source: photuwalas

The next obvious call was to Faisal Miya Photuwale who shot Nia's music video. He however was forthcoming.

"It is really shameful. What is the harm in what Nia did? This can only be stopped when girls become upfront and are not scared to voice their opinion.I am proud of Nia. I shot her for a music video, it was sexy. Market mein jo milega they will buy that and wear it. They won't wear pyjamas to a swimming pool, they will wear a bikini. A few people are making it dirty on social media, making it difficult for the girls to breathe. Nia has a life of her own, others need to get a life!," said the photographer.

He added that those who claim to be fans of TV actresses are the worst culprits.


"These people make her the hottest woman and then slut-shame her, what a sad situation. TV actresses like Nia, Krystle, Rubina and others – they want to be accepted just the way we all accept Deepika or Katrina for that matter. Just because they are from TV background doesn't give anyone the authority to pull them down. If Salman Khan takes off his shirt, we appreciate it but when a woman does the same thing, we disagree. She has a body to flaunt too! That doesn't make her a whore," he added.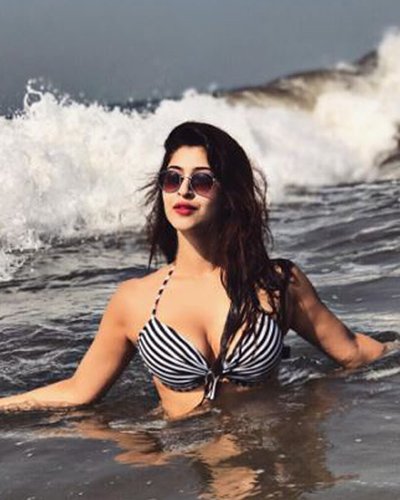 Image Source: instagram/bsonarika


A few days ago, Sonarika Bhadoria, who played Parvati on the show Devon Ke Dev...Mahadev had become a trending topic with her bikini pictures. And no surprises here, Twitterati lashed out at her in no time.

"I feel like it's high time, we Indians should start looking at women in a different light. As an individual, I feel its high-time we come out and do what we feel. People who matters to us and love us, will not have any objections. However those outside must mind their own fucking business! They don't constitute the bloody right to defame a girl. And I'm not saying this on behalf of the industry but I speak for our gender who is often the victim. We as women must learn to feel confident in our own skin," said the actress, who defiantly continues to post sexy pictures of hers on Instagram.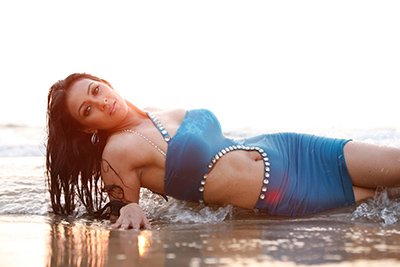 Image Source: ytimg

Adding another perspective to the conversation, popular film and TV actress Barkha Bisht said: "We as actresses have a huge responsibility. We represent an industry that the audience follows, thus we as role models have a reputation, an image to maintain. Having said that, I would also like to add that we are individuals, and we have the freedom to express ourselves. Yes, it becomes difficult to maintain the balance between the professional life and personal life. And often our individuality is at stake! If people have the right to slut shame us, then we have the right to project ourselves freely! As television actresses, we are often projected as distressed and weak but that's not who we are. Through the means of social media, we attempt to project ourselves freely as strong and independent women. Let us be."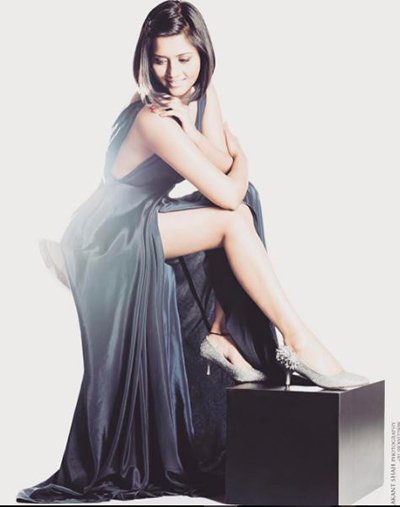 Image Source: instagram/daljeet

Dalljiet Kaur who underwent a sexy makeover after her recent divorce from Shaleen Bhanot, recently posed for a fashionable photo-shoot which saw her flaunting her new slim physique.

"I don't consider the trolls, forget about reacting to them. Those people need to be ignored; they hold no existence in my life. I think everyone has the right to do what they want to but these trolls need to go and learn some manners. Why have an opinion about someone who you don't even know, I don't understand. It's the sick mentality and thinking that needs to change. Forget glamorous, even the non-glamorous women get slut shamed – so these trolls need to really get a life," said the mother-of-one.

Luv Israni who shot Dalljiet's glamorous photoshoot told SpotboyE.com: "We are in the glamour industry and it is a part of their job to pose like that. This issue is very debatable and this slut-shaming will never stop as social media is vast and women need to be strong and confident and shut these people up."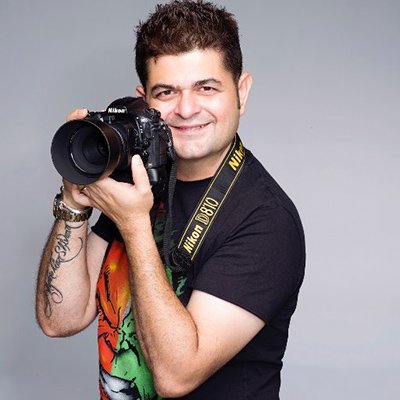 Image Source: twimig

Dabboo Ratnani, Bollywood's favourite shutterbug who has shot everyone from Aishwarya Rai Bachchan to Vidya Balan and Parineeti Chopra, said: "I believe the trolls crave for attention and want to get noticed, hoping the celebrity will reply to them. It happens to everyone – be it directors, photographers or anyone who is relevant on social media. They will try and bring you down. I believe this will reduce in time if we stand up but it will never end. I have gone through something similar – I put up pictures, trolls start making vulgar statements, I block them, they open a new account and reply again – the chain continues. The basic thought process needs to change – women in the glamour world are not vulgar."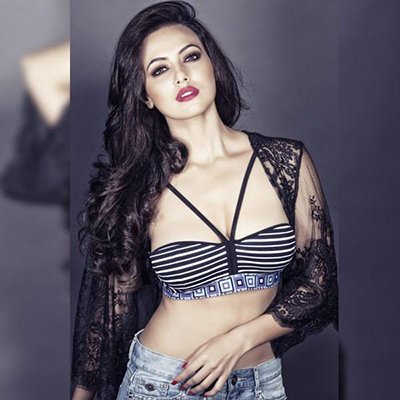 Image Source: ksmobile

But Sana Khan, a former Bigg Boss contestant who starred in the erotic thriller Wajah Tum Ho, says that even Bollywood actresses are not spared by the sexist trolls of social media.

"We can't do anything about the trolls. They are just sick people, who are jobless and sad in life. Such people don't matter to me. I'm only answerable to my God and my mom and no one else! As individuals we try to fight it, the least we could do is not retaliate and block such people immediately," said the actress.

Sana revealed that the attacks can be relentless, and often the commenters are just out to abuse the actresses.

"I block this person who keeps on posting abusive comments on each picture I upload. And everytime he comes back with another fake id! Earlier I used to be distressed about it, but now I have learnt to deal with such people," revealed Sana.

What a shame! When will sexists on social media change for the better?

Thumbnail Image Source:: media-cache-ako,insta/kaurdaljeet,twitter/salma Farooq,insta/bsonarika,insta/rubinadilaik