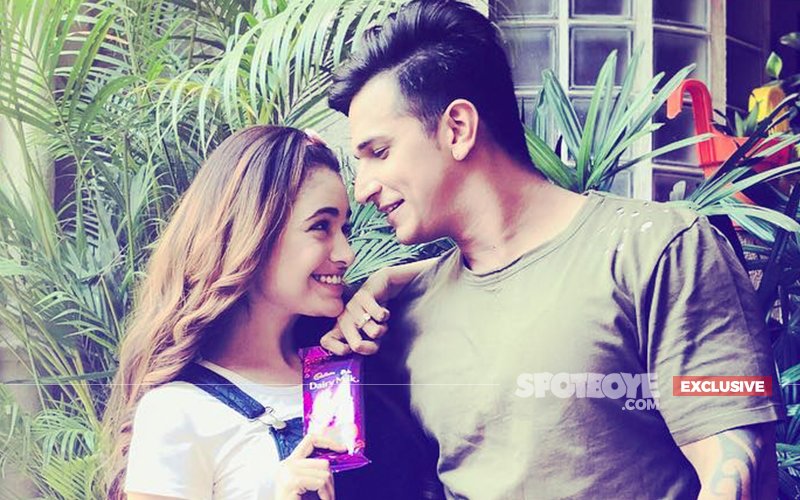 Reality couple Prince Narula and Yuvika Choudhary recently announced their engagement on social media. The two met during Bigg Boss 9, and that's where Prince instantly fell in love with Yuvika.

Yuvika Choudhary is known for her beautiful looks and good body. But the actress is selective when it comes to posting bold and sexy pictures on social media.

She believes in keeping a low profile and only share non-controversial pictures at a time when television actresses are getting bolder on digital medium to grab maximum eyeballs.
While we wondered what could be the reason for this, we also posed the question to her fiancé Prince Narula and asked him if he is the reason for it, "I never stop her. But she personally doesn't feel like doing it. She herself says it's no point putting up bold pictures. And honestly, I am no one to stop her. As the person who wants to write shit will write on your good things also. We have a very good understanding as we belong to the same industry. It doesn't make a difference what these trolls write for us. We care only when people who we know write about us."

Well, Prince is completely in love with her and when we asked him why they kept their engagement a secret he told us, "You all know how long she took to say a yes to me. I planned a surprise and invited our parents at a hotel and in front of them proposed her for marriage."
On marriage plans, he said, "We will be getting married in October or November, this year. It will be a big fat punjabi wedding. Destination is not yet decided but before this year ends, she will be my wife."

Sure fans can't wait for that to happen!





Image Source:Instagram/PrinceNarula/YuvikaChoudhary