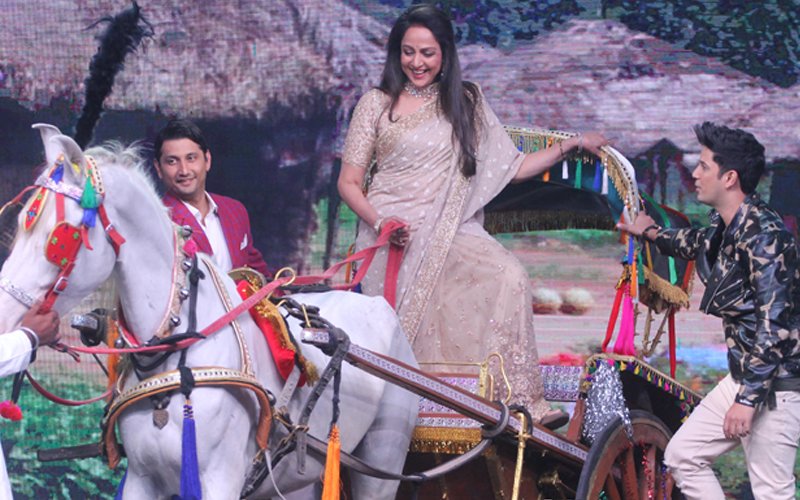 If you have a Bollywood theme party, then someone will surely turn up as Basanti from Sholay at your doorstep, and that is the magic Hema Malini has left with her iconic character in the Ramesh Sippy blockbuster.

What if you get to see the evergreen beauty relive that moment and do the famous, Basanti-Dhano scene?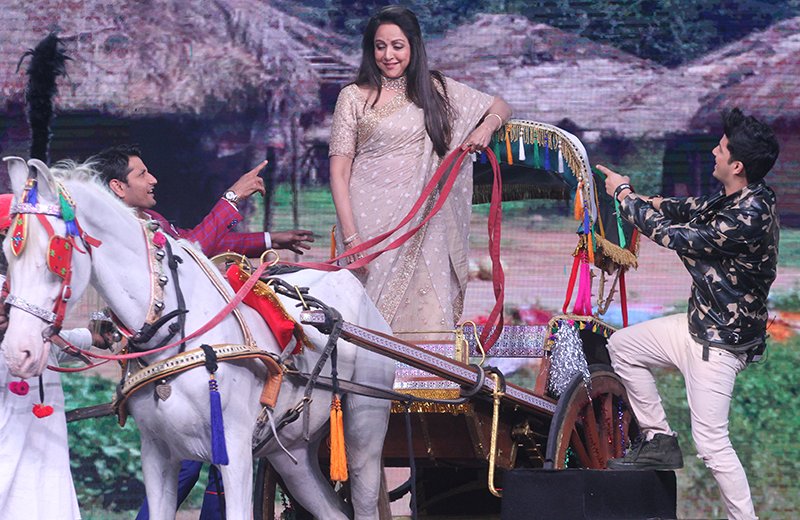 Hema Malini On-The-Sets Of Dance India Dance

Well, Zee TV's dance reality show Dance India Dance will have the viewers in for a special treat, this weekend, as Bollywood's Dream Girl Hema Malini will be seen as the celebrity guest on the show accompanied by the author of her biography 'Beyond the Dream Girl', Mr. Ram Kamal Mukherjee.

And that's where she recreated the 43-years-old scene.

Master Mudassar Khan who is Hema ji's huge fan, requested her to enact an iconic scene from her blockbuster film Sholay. Sportingly accepting Mudassar's special request, the veteran actress hopped onto a Tanga and recreated the magic of the scene where Basanti first comes face to face with Jai and Veeru.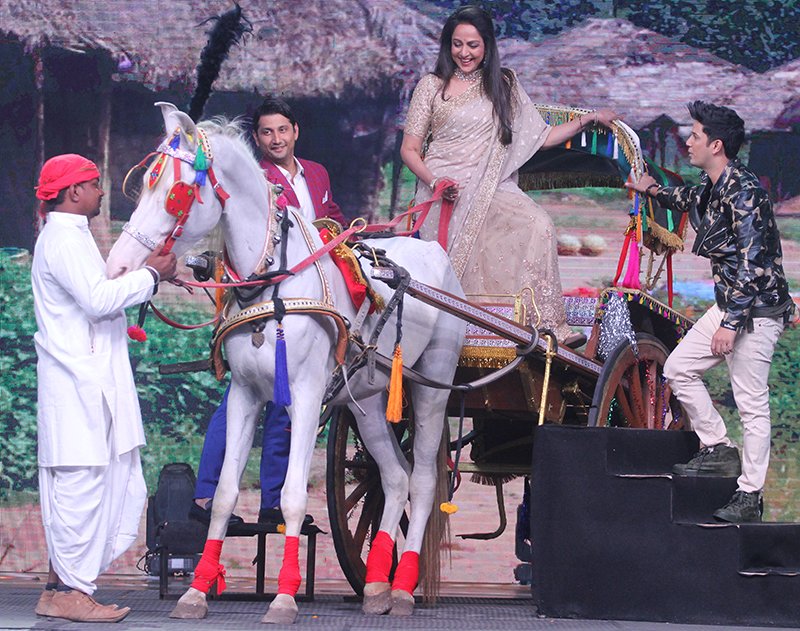 Hema Malini Repeats Her Sholay Act

Adding to the moment and helping Hema ji bring the scene alive, Master Mudassar and Master Marzi played the roles of Jai and Veeru respectively.

Marzi and Mudassar left no stone unturned to impress Hema ji. They even danced to her song 'Jab Tak Hai Jaan Main Nachungi' and dedicated the performance to her.

Well, we're sure fans can't wait to tune to Zee Tv's DID this weekend, to see Hema ji enthrall the audience with her 'chal dhano' magic!