Pinjara Khubsurti Ka Actress Riya Sharma, 'I Have Cried Reading People's Comments About Me Being A Misfit For The Role'- EXCLUSIVE
Riya Sharma has had her share of struggle with her role of Mayura in Pinjara Khubsurti Ka. Here's what the actress has to say about overcoming the insecurities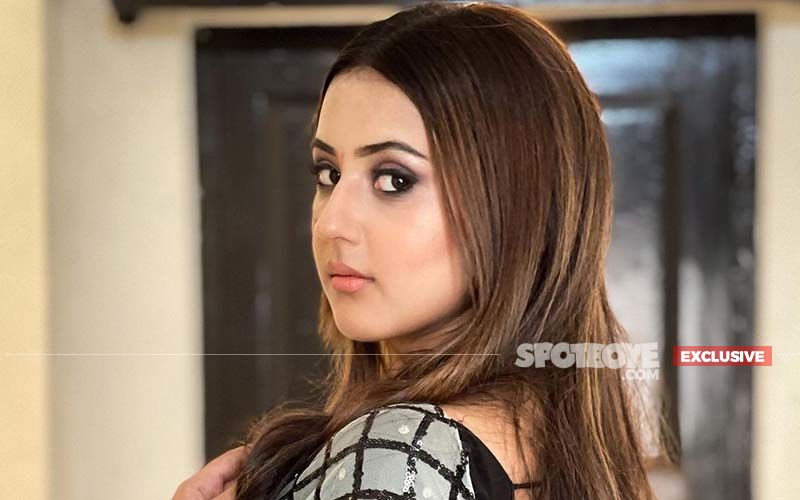 We often hear struggle stories of actors to get a good project. But do you know even after getting work, the struggle doesn't end for some! And it continues until the audiences gives their approval to the character.
Talking to SpotboyE.com exclusively Mayura said, "The concept was such that she is one of the most beautiful girls and when the show went on air, I received appreciation for my character but at the same time, I got criticism also. After which I started getting anxious that this is not for me. But slowly things went well and people accepted me in the character. And now this character and show are so special to me, I don't want to leave. I pray every day that the show keeps doing well.
Ask her the kind of criticism she received and Riya says, "On the set everybody is so sweet, especially my co-actors who always try to motivate me. I always used to be so self-conscious. Whenever a new show comes in or a character gets introduced there are sections of people who will criticize you. But it happened to me a little more because this character was portrayed in a way that I am the most beautiful girl. I came across comments like what are you trying to show? She is not the girl, wrong casting, and more. And after reading such comments used to cry and say I don't want to do this. People are not accepting me as Mayura. Then how is the show going to work? I had so many things in my mind. But thanks to all my co-actors who supported me and kept me motivated. Also, the faith of my producer in me kept me going. One of my co-stars told me that I am beautiful and I have to keep saying such stuff to myself."
"The table didn't turn overnight. With each passing day, people started accepting me in my character. Just the way it happens in real life. I started living with Mayura like a strong-headed girl. And that's what got me acceptance amongst the audiences. Now, the same people who used to criticize me and send hate comments, appreciate my work and me as Mayura," concluded Riya.
Image Source: Instagram/riyasharmaa_09