Rahul Mahajan's Ex-Wife Dimpy Ganguly Addresses Concerns About COVID-19 Vaccine's Impact On Babies While Breast-Feeding; 'My Baby Seems To Be Doing Perfectly Fine'
Rahul Mahajan's ex-wife Dimpy Ganguly addresses fan's concerns about the COVID-19 vaccine's impact on babies during breastfeeding. She shared a long penned note and spoke about her personal experience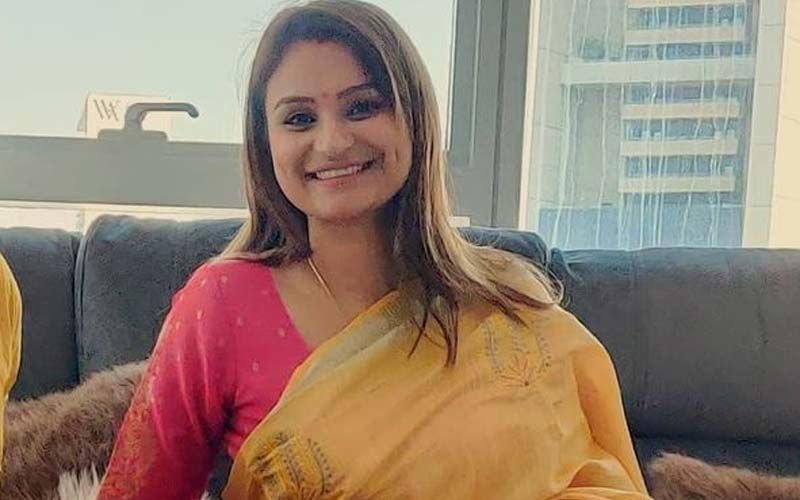 Former Bigg Boss contestant Rahul Mahajan's ex-wife, Dimpy Ganguly is a social media influencer. The young mother to two is popular for her videos on parenting tips and tricks. She constantly shares videos and pictures from her daily life. Dimpy also inspires a massive fan base, which includes mom's from all over, seeking advice. Considering the current pandemic situation across the world, vaccine's are not made available for toddlers yet. Dimpy has now addressed fan's concerns about the COVID-19 vaccine's impact on babies during breastfeeding.
On Instagram, Dimpy Ganguly made a post and shared a long penned note. In the note, she spoke about her personal experience of breastfeeding her son after getting vaccinated. Dimpy said, "So, I have had numerous mommies asking me about the safety of the vaccine and its impact on babies while nursing." She added, "I have nursed my baby as usual (without pause or suspension). He seems to be doing perfectly fine." Dimpy explained further, "Infact, there are reasons to believe that if nursing mothers take the vaccine they are passing on the antibodies to their babies through milk and in turn safe-guarding them against COVID-19."
Take a look at the post below:
Dimpy Ganguly then urged mommies on Instagram to go ahead and get vaccinated. She explained that with the vaccine's not yet available for toddlers, it is more needed to get vaccinated now. Dimpy said that it's the "only way" to beat the bad situation.
Meanwhile, Dimpy Ganguly constantly shares videos of her kids on Instagram, giving fans a sneak peek. She is currently settled in Dubai, with her family.
Image source: instagram/dimpy_g