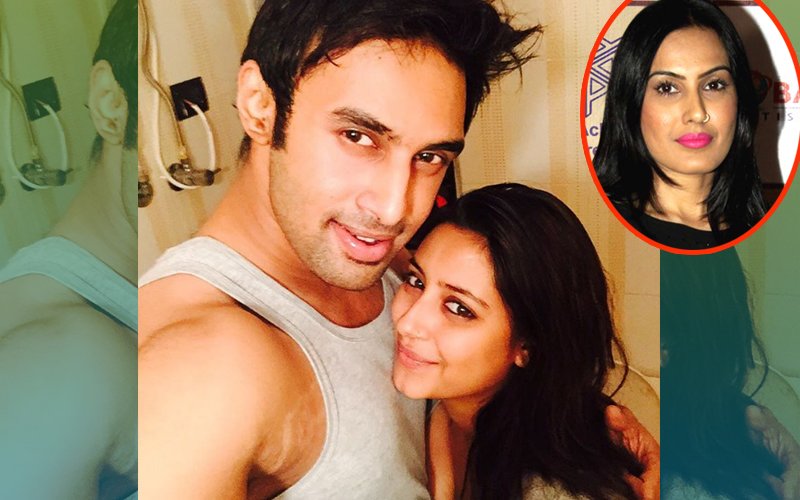 Controversy surrounds Pratyusha Banerjee even after her death.
On Monday, the late actress's best friend, Kamya Punjabi, announced plans of releasing Pratyusha's last short film
, Hum Kuch Keh Naa Sakey, online on her first death anniversary,
the trailer of which she dropped yesterday
.
The film echoes her real-life heartbreak and features a character named Rahul presumably inspired by her real-life boyfriend, Rahul Raj Singh.
2 days after Kamya made her plans public, Rahul has gone on record to scoff at the TV actress's aspirations. Rahul told a leading daily, "What film is she talking about? How and when did she shoot this film with Pratyusha? I've a record of all of Pratyusha's activities in the months before I lost her. She was always with me. We went together to Ranchi for my brother's child's naming ceremony. Then we went to Goa. When did Pratyusha shoot this so-called film with Kamya?"
Describing this step as a way to garner publicity, Rahul further stated, "This is nothing but an attempt to make money in a dead person's name. How can this woman continue to use Pratyusha's name to get publicity? Only I know what her thoughts and feelings were. She was planning a big birthday party for me when she was snatched away from me."
April 1 will mark Pratyusha's first death anniversary and Rahul claims that he still is dealing with her death. "I start crying suddenly for no reason. I had fallen in love with her. And now when I've lost her I cannot bear to see her name being used cheaply by people whom she hardly met."
Rahul also has plans to write a book on Pratyusha. "It's an idea that I've been living with for some time now. It came to me after I found a diary written by her in my house. Through that diary I got to know her even better. I want to write my book on the Pratyusha that only I knew, and the girl I'd have known if she had only lived longer," he said.
Thumbnail Image Source: keywordsuggestions & instgram/iamprats